Oscar Party Tidbits: Victoria Beckham Dying to Dress Michelle Obama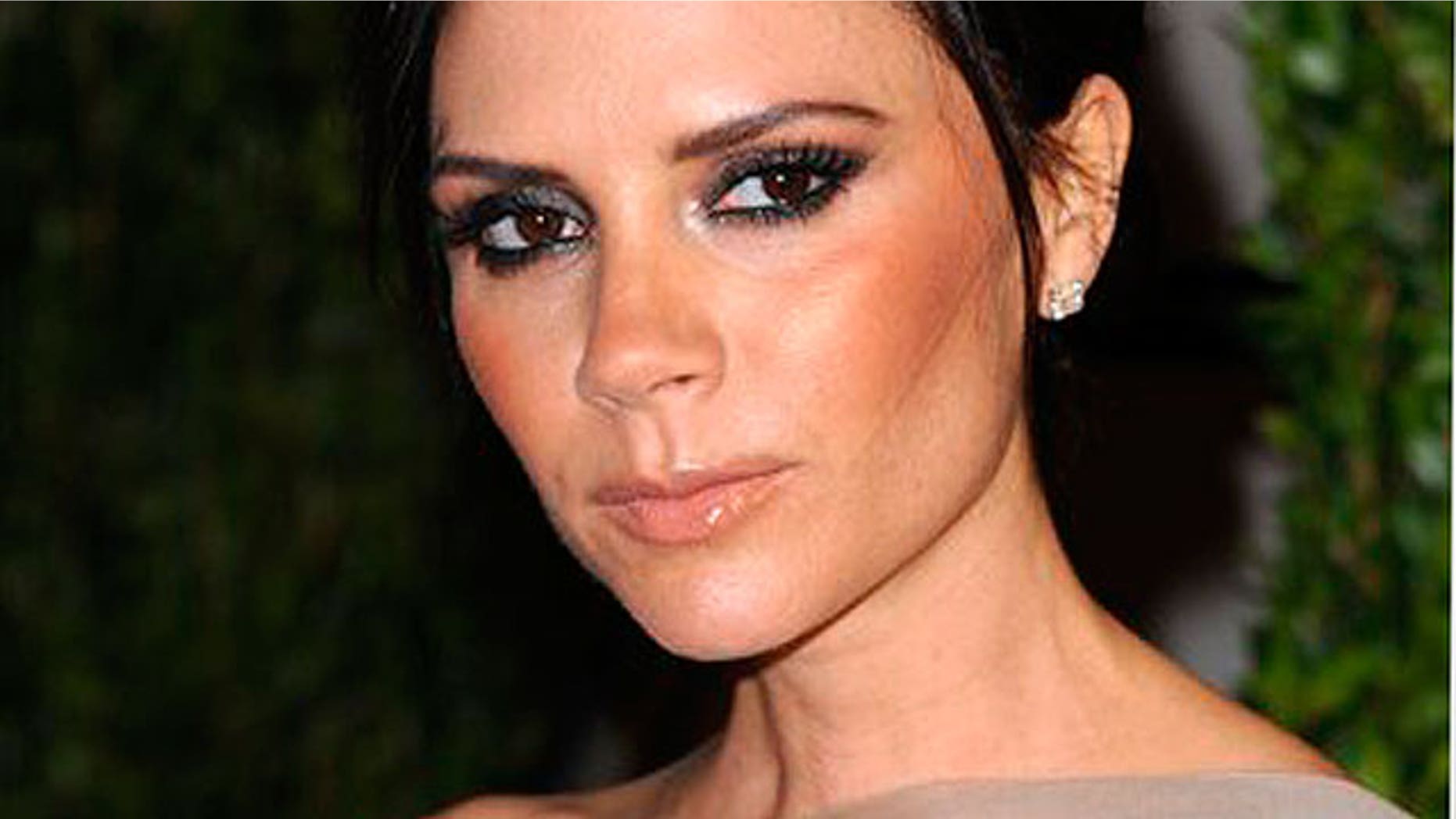 She's dressed some of Hollywood's biggest names like Jennifer Lopez, Sarah Jessica Parker and Drew Barrymore, but Victoria Beckham says the first lady is her ultimate dream client.
"I would love to dress Mrs. Obama absolutely absolutely absolutely! I just think she's incredible and she's a very strong woman and she's beautiful," Beckham gushed at the bash. "I love women and I just want to make women feel good and beautiful and it's just been a huge compliment that ladies have enjoyed wearing my dresses and they look great! It just goes to show they can flatter women of all different shapes and sizes, all different heights, and that's what it's about. It's about creating an illusion and having a great cut."
Speaking of the Obama's, a few of the partygoers believe the president needs to step up and make more of an effort to legalize same-sex marriage.
SLIDESHOW: The Oscars' Sexiest Looks
"He isn't doing enough," Sharon Osbourne said adamantly. "Where do you want to begin? Everybody talks the talk but they don't walk the walk."
And after spending almost a decade playing a gay Manhattan lawyer on the hit show "Will & Grace," this is an issue close to Eric McCormack's heart.
"It's a huge issue that is very important to me, I have a lot of friends that are gay and want to be married," he said. "I'm hard- pressed because I'm a huge Obama supporter, but I want to be careful with what I say. He's being barraged right now from the right and from his own party and I think those of us that support him need to support him and not find new ways to bash him. That said, I'm a huge equality supporter, I'm a huge gay marriage supporter, and I'll do what I can and if I ever get a chance to talk to him, it's probably something I'll bring up."
And despite being the biggest shot on American and British television, Simon Cowell told us that he turned up to Elton's party because "it was the only one (he) was invited to" and when we questioned what changed the 'Idol' judge's mind about marriage he said quite simply:
"She's beautiful," while motioning to his fiancee, Mezhgan Hussainy.
SLIDESHOW: The Oscars' Worst Dressed
Oh, and should we be calling "new couple alert?"
Ultimate playboy Jamie Foxx arrived at the bash with a woman on his arm that is (shock!) two years his senior – "Clueless" betty Stacey Dash. The two apparently looked like they were very much "together;" prompting rumors there is a budding romance in the air…