One Direction's Zayn Malik, Louis Tomlinson Roll Up A Joint In Peru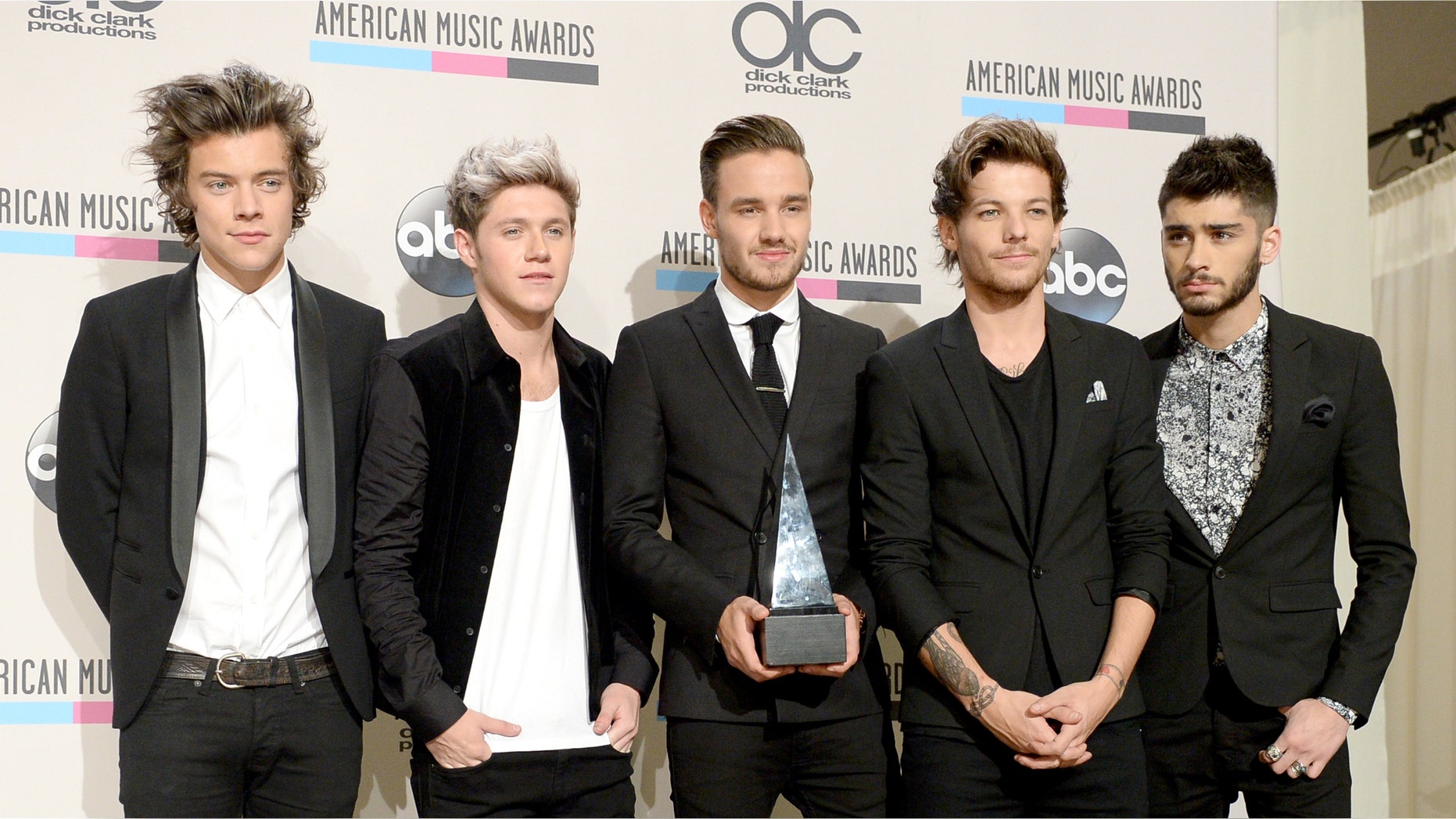 Latin America seems to be the place for young pop stars to let loose and do some questionable things. It happened to Justin Bieber last year and it looks like the members of One Direction are taking a page out of his book.
A video leaked Tuesday showed members Zayn Malik and fellow bandmate Louis Tomlinson travelling in a SUV en route to Estadio Nacional in Lima, Peru where they were sharing what appeared to be a joint of marijuana.
Tomlinson, who is believed to have played the cameraman in the double-act, shows Malik "warming up" before the show.
"Zayn takes his job very seriously," Tomlinson said. "He makes sure he goes through a two hour intense warm-up before every show."
"One very, very important factor of Zayn's warm-up of course is Mary J herself," he continued." In fact I will present it to him now for some fantastic singing."
Malik is then seen taking the joint, taking a hit and blowing smoke toward the camera.
Behind the camera, Tomlinson also makes a point to mention every time a local police officer passes by their moving car.
"He's having a look. He's thinking, 'I'm sure I can smell an illegal substance in there," he said. "And he hits the nail on the head."
At some point Tomlinson is given the joint.
Fellow One Direction members Harry Styles, Liam Payne and Niall Horan were not in the SUV during the duration of the video.
A spokesperson for the band said the matter of the leaked footage was "in the hands of our lawyers".
So far none of the band members have tweeted about the leaked video – the second video from their time in Latin America.
Earlier this month, a security video was released showing Horan and Styles running around their Buenos Aires hotel in their underwear.
One Direction's world tour began last month in Bogotá, Colombia. Following the end of their tour of South American concerts, Malik tweeted: "Touring South America was incredible!! Thankyou! to all of amazing! supportive! Wonderful! Fans!! big love gonna get some rest now :) x"
On Thursday, the band is scheduled to perform their first date in England.
When asked about the video, singer-actress Demi Lovato — who has struggled with an eating disorder, cutting and other issues — wouldn't comment directly but said it's difficult trying to live up to expectations from fans and the public.
"It's hard because there is a lot of pressure on you as an artist. ... Sometimes I feel like the more I try to please other people, the less I'm myself," the 21-year-old said Wednesday. "What I've learned over the past few years is to just be who I am and if people don't like it, (expletive) it. This is who I am."
The Associated Press contributed to this report.
Follow us on twitter.com/foxnewslatino
Like us at facebook.com/foxnewslatino