On-set feud reportedly brews between 'Homeland' co-stars F. Murray Abraham and Mandy Pantinkin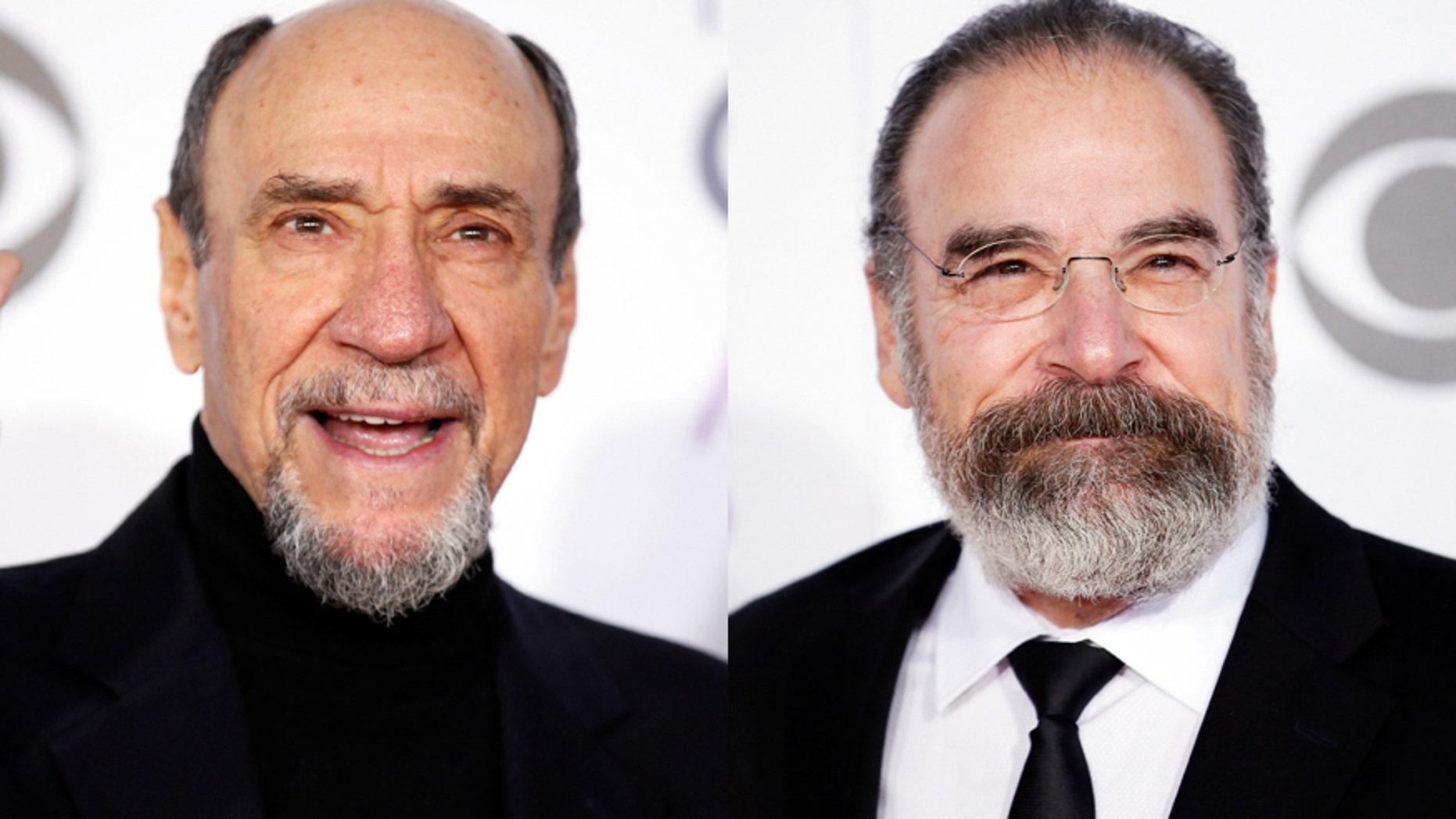 The intense rivalry on Showtime's hit "Homeland" between CIA masterminds played by Mandy Patinkin and F. Murray Abraham extends to an explosive off-screen jealousy, according to sources. But the show denies any backstage drama.
As "Homeland" films its new season in New York, an insider said it's "obvious to the entire cast and crew that there is jealousy between the two," and "production assistants feel like kindergarten teachers when they are on set."
The showbiz insider added that Abraham — who plays black-ops specialist Dar Adal — "is a bit of an egomaniac . . . who makes requests on the set that not even the real star of the show [and co-executive producer] Claire Danes asks for."
The source says there is so much tension between Abraham and Patinkin — who plays the more popular character Saul Berenson — that "they don't speak to each other off-camera. Abraham goes out of his way to make it known not to place his chair anywhere near Patinkin's."
Patinkin has admitted to being prickly on past sets. "During 'Chicago Hope,' I never let directors talk to me, because I was so spoiled," he said in a 2013 interview. "I started off with people like Milos Forman [who also directed Abraham to an Oscar in "Amadeus"], Sidney Lumet, James Lapine, unbelievably gifted people. So there I was saying, 'Don't talk to me, I don't want your opinion.' I behaved abominably. I don't care if my work was good or if I got an award for it. I'm not proud of how I was then, and it pained me," he said.
"Homeland" is shooting its sixth season to air Jan. 15, and Variety has reported that in the upcoming shows, "Saul Berenson [and] Dar Adal will be in charge of briefing the president-elect on the realpolitik of national security crises."
Reps for the show and the actors shot down any crises of character on set. "Both Showtime and Fox 21 spokespeople said that there is no truth to this rumor, and categorically deny this account," said a series rep, while Abraham's manager Johnnie Planco told us, "Mr. Abraham only has praise for Mr. Patinkin. They have been friends for decades. Whoever said this is misguided."
This article originally appeared in the New York Post's Page Six.