O.J. Simpson, reality star? Stranger things have happened
Twenty-two years ago O.J. Simpson beat a double murder rap. On Thursday he won parole in Nevada after serving nine years for robbery and kidnapping. Soon, if reports are to be believed, he could be starring in a reality show.
No producers or networks have announced any involvement in any O.J. projects, but TMZ says they are out there and they are chomping at the bit. The New York Post concurs, reporting "Everyone in town is shopping him a reality show."
Dan Gainor, vice president of business and culture for the Media Research Center, says the television industry will take advantage of America's fascination with Simpson.
"In a world where 'Here Comes Honey Boo Boo' played for five seasons, don't tell me there's no audience for O.J." Gainor told Fox News. "That doesn't make it right, but since when are TV networks moral institutions? 'Game of Thrones' is one of the most-talked-about shows and it's filled with sex and graphic violence and rape. Some network could put on live gladiatorial combat and it would get solid ratings. TV isn't a vast wasteland any more. It's a cultural apocalypse."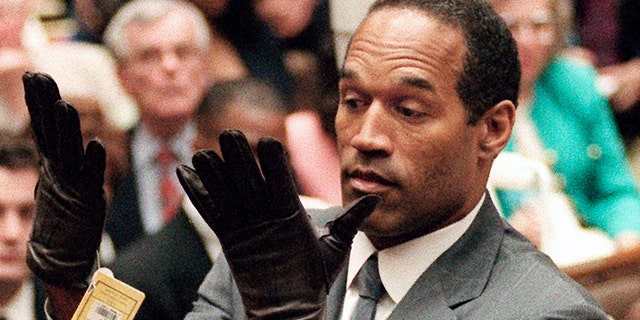 Usher paid $1.1M to woman he allegedly infected with herpes, court documents say
But in his testimony Thursday, Simpsons said he has no interest in being on TV.
"You know, right now I'm at a point in my life where all I want to do is spend time, as much time as I can, with my children and my friends," he said. "And -- and I'm not looking to be involved with the media."
Simpson has credits for over 35 roles on IMDB, and was a sportscaster for Monday Night Football and NBC. Pop culture expert Cate Meighan believes a return of O.J. to television is indeed a "Sure bet."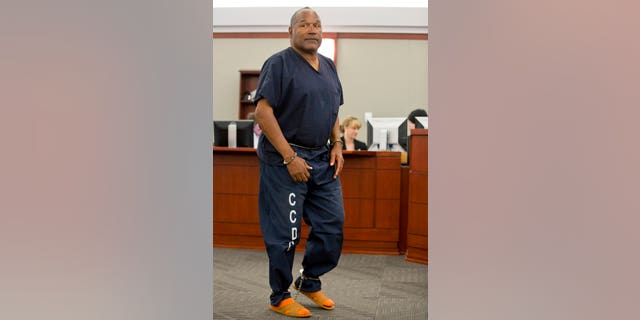 "American audiences love true crime stories and O.J. Simpson's case is never far from our minds anyway," she said. "He needs to make money and networks, producers and Hollywood execs ultimately want to be connected to that moment where maybe he confesses to crimes he was legally acquitted of. The hope of a confession will prompt Hollywood to take a chance and it'll also be the same reason why viewers will tune in. He is a sure bet to return. People will tune in, just in case he confesses."
Taylor Swift wins pre-trial victory in radio DJ alleged groping case
But film producer and marketing expert Mark Joseph says even if Simpson lands a series, he doubts any interest in it will last.
"I don't see any respectable narrative film or TV projects coming O.J.'s way but I'm not surprised to hear there are lots of offers from reality TV producers," Joseph said. "If he gets a reality show there will be an initial burst of attention just because people are curious about him but it would likely fade quickly unless the show has interesting characters, and would quickly lose its audience."
But he'll be on TV soon whether he likes it or not. A&E recently announced a two hour special, "Guilty: The Conviction of O.J. Simpson" The focus of the documentary will primarily be his 2007 conviction for armed robbery concerning some of his sports memorabilia and not as much on the 1994 murder of ex-wife Nicole Brown Simpson and Ron Goldman, for which he was tried an acquitted.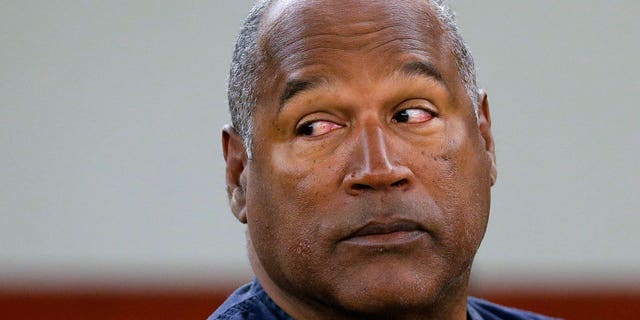 After a 1997 civil lawsuit, Simpson was found liable for their wrongful deaths, and ordered to pay $33.35 million in damages to the families. Entertainment lawyer Julian Chan said Simpson may find creative ways to profit from a new venture even though his wages will be subject to garnishment. "He could have entities or trusted associates provide services for a production about him and they could be allocated what might normally go to him," Chan explained. "Or he might just find ways to spend the money before court action can seize it."
'The Affair' body double claims she was fired for objecting to being called 'sexytime'
Simpson is expected to be released from Lovelock Correctional Center in October 2017.