One New York City firefighter has died and two have been seriously injured battling a blaze that broke out late Thursday on a film set in upper Manhattan, authorities said.
The deceased firefighter was Michael Davidson, 37, authorities said. The 15-year department veteran, who had reportedly been cited for bravery four times, leaves behind his wife and four daughters.
The fire reportedly began around 11 p.m. in the basement of a five-story building where crews were shooting "Motherless Brooklyn," an upcoming film set in 1950s New York, starring Edward Norton and Bruce Willis.
"They encountered heavy fire, and they did the best they could," Fire Commissioner Daniel Nigro said early Friday. "The fire continued to advance. Units were forced to back out of the building. Somehow while backing out of that building, firefighter Davidson was separated from the rest of the unit. The search ensued. Members tried desperately to find firefighter Davidson, and when they did he was unconscious."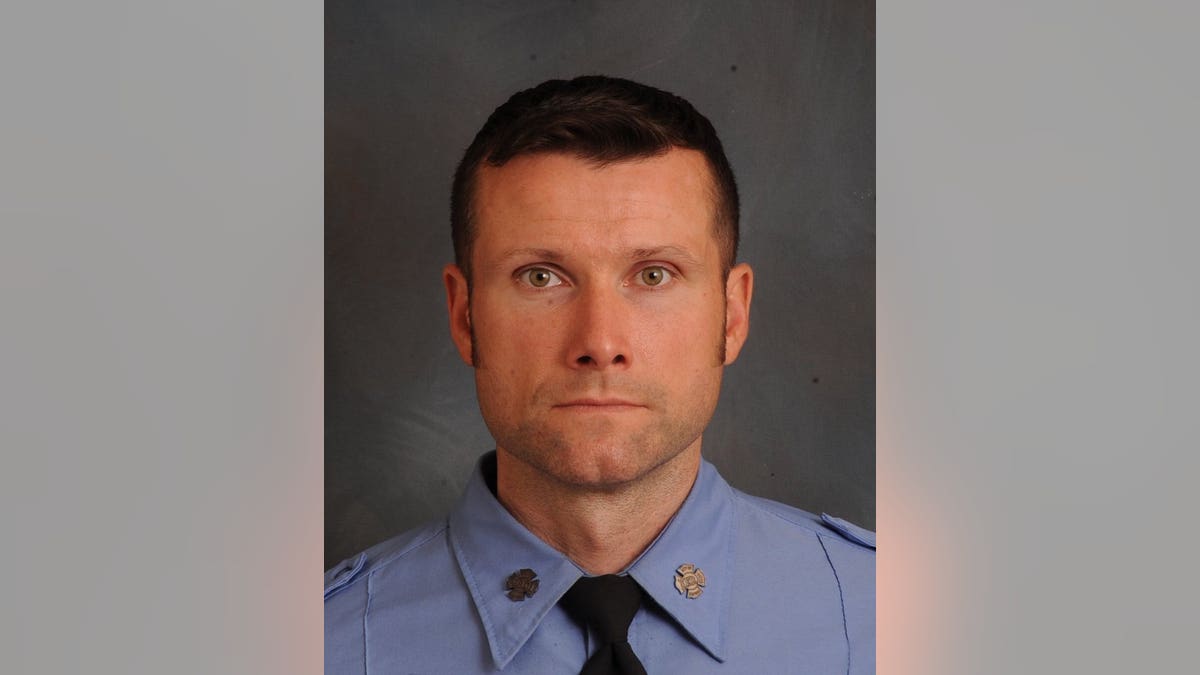 The building was empty when the blaze began, police said.
Producers for the film told Fox News their crew alerted the fire department and building residents as soon as they noticed smoke. They also expressed their condolences to the family of the deceased firefighter.
"To our great sorrow, we now know that a NYC firefighter lost his life battling the blaze that grew, and our hearts ache in solidarity with his family. New York City firefighters truly are the bravest in the world," the producers told us. "We watched firsthand with astonishment as they charged into the smoke to make sure all were safely out and then fought to contain the blaze and prevent it from spreading, putting their lives on the line as they do every day. The FDNY are real life super-heroes and have our boundless admiration and gratitude."
Witness videos posted to social media showed a massive firefighter response to the five-alarm blaze. Nearly 40 FDNY vehicles and 175 firefighters were at the scene.
"This is a tragedy. Please give us some privacy," Norton told reporters at the scene, the New York Daily News reported.
Norton was standing outside when he first noticed the fire in the basement and pointed it out to a nearby cop, the New York Post reported.
The New York City Fire Department declared the scene "under control" on Twitter about 2:40 a.m. Friday.
The site of the fire, at 773 St. Nicholas Ave., in the Hamilton Heights section of Harlem, formerly housed the St. Nick's Jazz Pub, a fixture of Harlem's nightlife that was closed in 2011.
Witnesses reportedly said crews had hung a sign saying "King Rooster Jazz Club" on the building, and were using the old pub location for filming.
"Fire at 773 St. Nicholas Ave, started in basement, now flames coming our through roof," New York City councilmember Mark Levine tweeted early Friday. "Massive @fdny operation underway."
The fire "appears to have started in a long-closed bar on ground floor (former St. nick's pub), which was being used for a movie shoot in past week," Levine added.
The mayor's office later confirmed that a firefighter had died in Harlem Hospital.
"This is an awful night," mayoral press secretary Eric Phillips tweeted. "We've lost an NYC firefighter. Public briefing shortly at Harlem Hospital. Sick to my stomach."
"Motherless Brooklyn," which also stars Willem Dafoe and Alec Baldwin, is set for release next year.