Now the Grammys are under fire for lack of diversity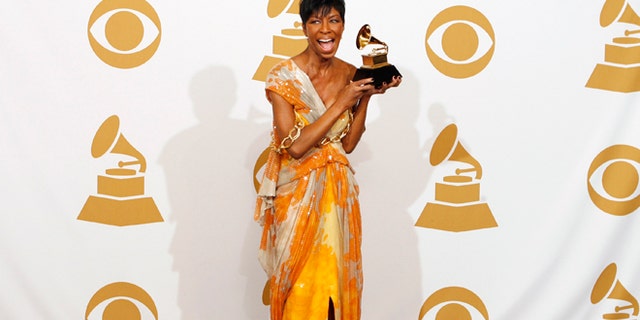 NEWYou can now listen to Fox News articles!
Could the Grammy Awards have their own race problem? The show is coming under huge pressure to diversify its all-white tribute lineup and honor thelate Maurice White.

During Monday's telecast, Lady Gaga will perform an eight-minute David Bowie tribute, Jackson Browne will honor Glenn Frey and Alice Cooper andJohnny Depp are expected to perform a tribute for Lemmy from Motörhead.

But industry insiders are griping that White, of the band Earth, Wind & Fire, and Natalie Cole have been banished to a video tribute package with others who died in the past year.
Click here to subscribe to FOX411's YouTube channel

"Over the last week or so, since Maurice White passed away, there has been back and forth with the producers and the academy about some kind of representation of him during the show. The tributes they've confirmed are all white. As of yesterday, there was no tribute at all for Maurice because Grammy producers said they didn't have time," one insider told the New York Post.

Meanwhile, another source close to the Grammys said they're still trying to figure out how to add more diversity to the lineup.

"Maurice White and the group he founded had unprecedented impact on pop culture. After a lot of pressure, producers are trying to figure out how to properly pay tribute to him. It's still in limbo," said the insider.

To add fuel to the fire, Run-DMC are set to receive a lifetime achievement award – but it won't be televised. "People are afraid to speak on it because it's the Grammys. But there's a history of them not acknowledging black artists," the first source added.

Billboard recently reported in a "Confessions of a Grammy Voter" piece, "The voting bloc is still too white, too old and too male . . . the voters are becoming more diverse in terms of minorities, females and younger ages — but there's still a long way to go."

Grammy reps didn't get back to the Post by press time.
Click here to read more in the New York Post.