Notice Any Change In 'Glee' Star Naya Rivera? Her New Instagram Picture Pops Right Out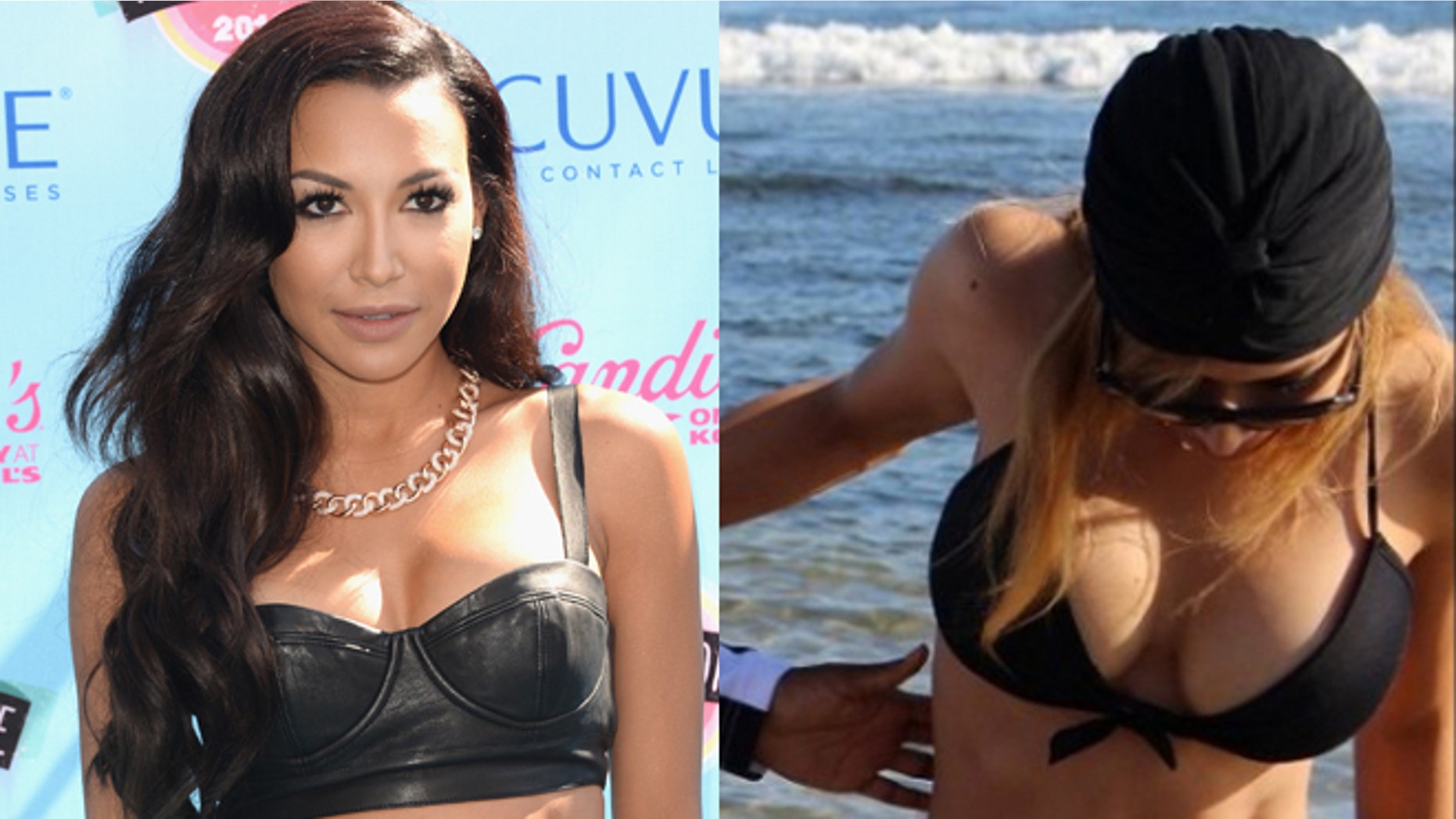 Whoa! Did actress Naya Rivera take a page out of her TV character's book and go under the knife?
The "Glee" star has sparked speculation that she had a boob job after posting a busty photo of herself on Instagram while on the beach with her fiancé, rapper Big Sean on Tuesday.
The snapshot, captioned "beach days…", shows the 27-year-old actress in a sweet and intimate moment with her fiancé. But romantic may not be what many people think, at least not straight men, whose eyes will likely gravitate to her chest.
Fans quickly started speculating and commenting on whether or not the "Glee" star had breast augmentation surgery, as her cleavage seemed much more revealing than in previous bikini pictures she had posted.
While it may seem like Rivera did have some work done, a variable of things like lighting, angles and what she is wearing must be taken into account.
Rivera did not respond to inquiries about the apparent change; it may be because she was celebrating the hit TV show's 100th episode.
"'Being a part of something special makes you special.' Glee has and continues to be one of the most special journeys in my life," she tweeted.
The first of "Glee's" two-episode special aired Tuesday night with original cast members returning to pay tribute to the show's glee club. Rivera's character, Santana Lopez, had her long-awaited reunion with ex-girlfriend Brittany Pierce, played by Heather Morris. In the show, Santana had a boob job.
"Thank you to the fans, crew, producers, directors, 20th, and most importantly the cast for making these 100 truly magical. Enjoy!," Rivera tweeted.
Over the last couple of weeks, here has been speculation that Rivera might be singing her last notes on the hit musical show. According to sources close to the show, Rivera's character will be missing some episodes for the rest of season 5.
E! News reported that Rivera's character will be back for season 6.
The second part of the 100th episode celebration will air on FOX on March 25 at 8 p.m.
Follow us on twitter.com/foxnewslatino
Like us at facebook.com/foxnewslatino