Not half bad! Aliana Lohan posts a video singing Christina Aguilera's 'Beautiful'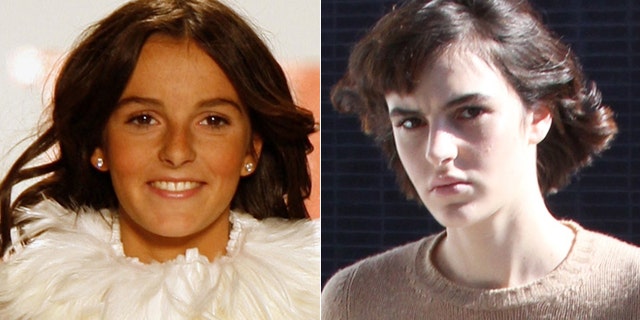 If you enjoy the dregs of pop culture like we do, then you'll probably remember Dina and Ali Lohan's short-lived reality show, "Living Lohan," which followed the mother-daughter duo as they tried to turn Ali into a pop star. Lindsay's lil' sister released one single (the cheap but catchy "All The Way Around"), and then disappeared off the face of the planet when it flopped harder than "The Canyons."
Ali's since tried to launch a modelling career, but the now 19-year-old's apparently keen on getting back into music. This week, she opened a YouTube channel with a clip of her covering Christina Aguilera's "Beautiful." Ali's voice isn't amazing, but it's not that bad, either. But the real charm of the clip actually stems from Ali awkwardly talking to the camera, which is more endearing than it probably should be. She definitely seems like a sweeter girl than her sister, that's for sure.
According to Radar Online, Ali's currently recording an album and wants her new sound to be "Miley Cyrus meets Lana Del Rey." Good luck, girl.
Click here for more from Popdust.