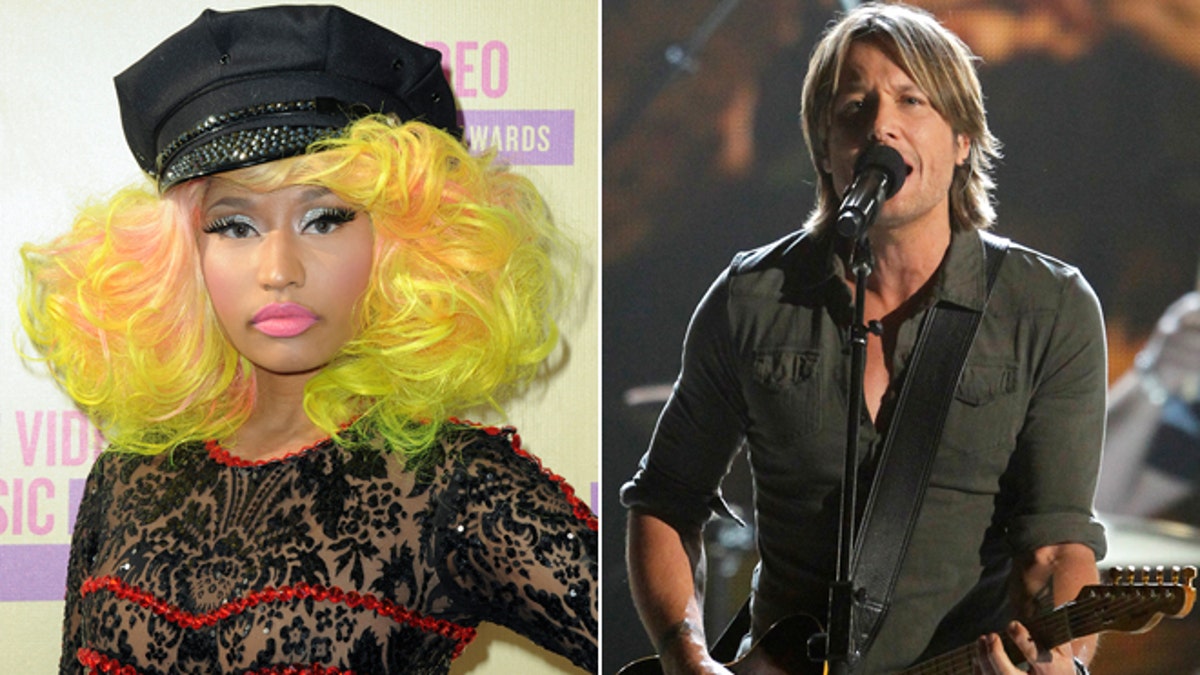 NEW YORK – Nicki Minaj and Keith Urban have been tapped to join Randy Jackson and Mariah Carey as judges for the upcoming 12th season of "American Idol," rounding out the first four-member judging panel in the show's history.
The panel will join host Ryan Seacrest in New York City on Sunday, where auditions begin, before heading off to Los Angeles, Chicago, Charlotte, San Antonio, Baton Rouge and Oklahoma City.
Minaj is a multi-platinum singer, songwriter and rapper, while Urban is a four-time Grammy award-winning country artist who has sold more than 15 million albums throughout his career.
"With an unparalleled star like Mariah, fan-favorite Randy, chart-toppers like Nicki and Keith and our incomparable host Ryan, we've put together one of the most exciting judging panels around," said Mike Darnell, Fox Broadcasting Company's president of alternative entertainment, in a statement.
"It's really an honor to have been invited to be a part of the American Idol family," Keith Urban added in a statement. " I'm looking forward to working with everyone and to seeing the same passion that I have for music in all of the participants."
Minaj, Urban and Carey replace Aerosmith's Steven Tyler and singer Jennifer Lopez, both past "Idol" judges that announced their departure from the show in July.
The new season of "American Idol" kicks off in January.