Nicki Minaj in Talks to Join "American Idol," Insider Confirms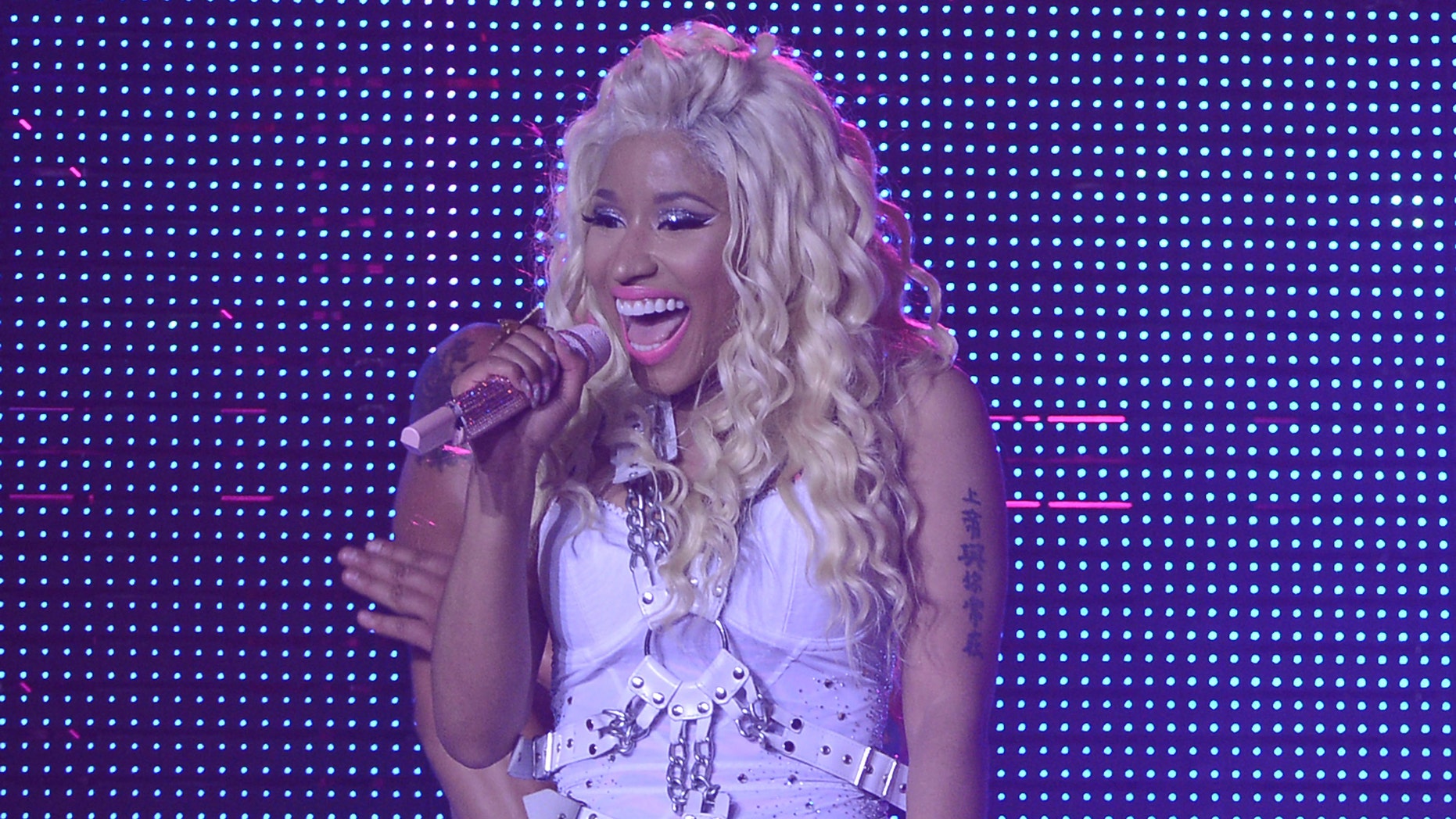 It appears that "American Idol" is seeking yet another pop princess to replace Jennifer Lopez on the judging table.
Rumors are swirling that "Starships" singer Nicki Minaj will join pop diva Mariah Carey on Fox's popular singing competition.
A person close to Minaj said Monday the 29-year-old entertainer has been in talks to judge the TV competition and that a deal is in the works.
The person spoke on condition of anonymity because that person was not authorized to publicly discuss the matter.
The Fox network said it had no comment.
"American Idol" returns in January. If the rumors are true, Nicki Minaj and Mariah Carey would replace Steven Tyler and Jennifer Lopez, who announced their exits from the show last month.
Minaj — known for her colorful hairstyles, wardrobe and antics — is best known for hits like "Super Bass," ''Starships" and "Turn Me On" with David Guetta.
Carey finalized the deal to join "Idol" last month.
FOX Entertainment president Kevin Reilly confirmed that Jennifer Lopez is not returning and, in her place, Mariah Carey will be taking over.
"We do in fact have one judge whose deal closed very, very recently," The Hollywood Reporter quoted Reilly saying about Carey.
"I think it's the biggest recording artist that any of these shows have ever had. It's an artist that many contestants have tried to emulate, have tried to sing [her] songs, have tried to hit the notes. Because [the deal] really only concluded hours ago, our new judge couldn't be with us," he added.
"I am so excited to be joining 'Idol,'" Carey said, according to THR. "I can't wait to get started."
Deadline.com  reports that Carey is getting paid more than $17 million to judge the 13th season.
Carey's paycheck would be an all-time high for "Idol" judges salaries, the publication reports.