Nicki Minaj apologizes for Nazi imagery in lyric video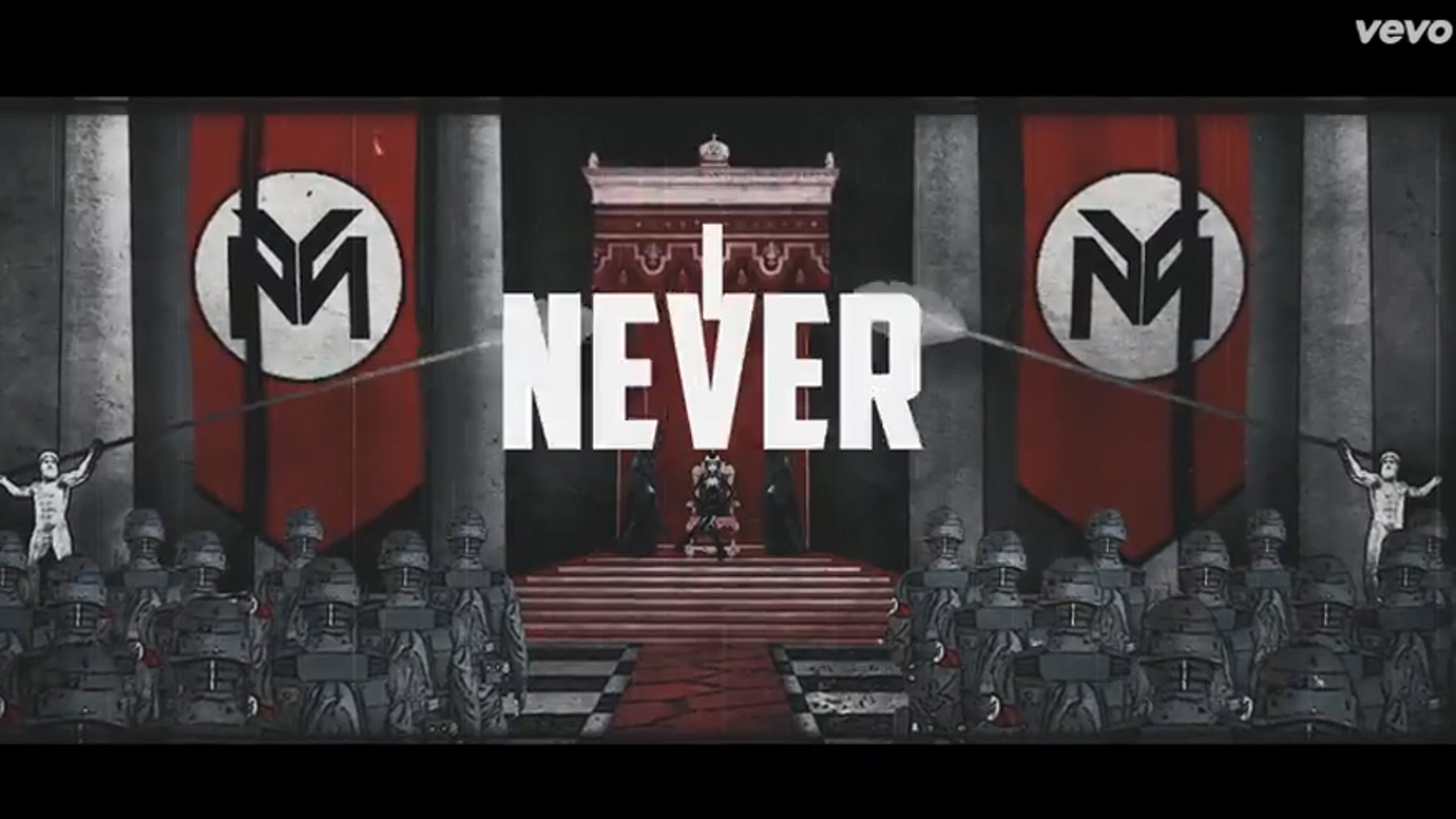 Nicki Minaj apologized for her "Only" lyric music video after many called out the rapper for using Nazi imagery.
"I didn't come up w/the concept, but I'm very sorry & take full responsibility if it has offended anyone," Minaj wrote on Twitter Tuesday. "I'd never condone Nazism in my art."
The "Anaconda" singer said the producer in charge of the video, who happens to be one of her best friends, is Jewish.
She continued that the artist who came up with the concept for the controversial video wasn't inspired by the Nazis, but rather by a Cartoon Network show.
The animated video received widespread criticism for its use of red and black flags with a swastika-like symbol fly through the air and soldiers with arm bands are seen lined up. As the images play in the background, explicit lyrics from Minaj's song flash on the screen in-time with the music.
"Nicki Minaj's new video disturbingly evokes Third Reich propaganda and constitutes a new low for pop culture's exploitation of Nazi symbolism," Abraham H. Foxman, national director of the Anti-Defamation League and a Holocaust survivor, told FOX411 in a statement. "The irony should be lost on no one that this video debuted on the 76th anniversary of Kristallnacht, the 'night of broken glass' pogrom that signaled the beginning of the Final Solution and the Holocaust."
[WARNING: Video contains explicit lyrics and images]