New special 'Stand Up Planet' turns AIDS, poverty and corruption into laughing matters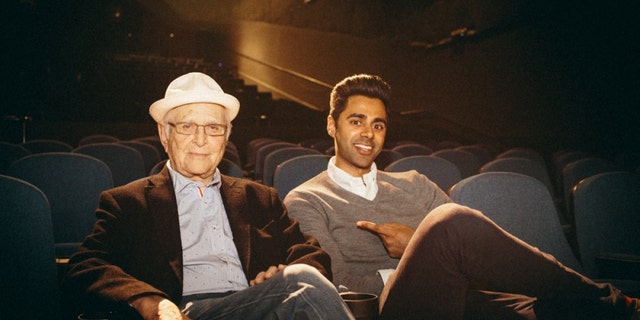 NEWYou can now listen to Fox News articles!
AIDS, poverty and corruption are serious social issues – but in the new documentary "Stand Up Planet," it's OK to laugh at such tragedies.
The comedy special, which premieres Wednesday, centers on standup comic Hasan Minhaj's expedition to find the best humor in the developing world. And he unearths some of the funniest and most fearless comedians in the most unexpected places – from the animated streets of Mumbai, India, to the outskirts of Johannesburg, South Africa.
Through jokes and jabs, L.A.-based Minhaj sheds light on the personal woes of these comedians and the hard truths of their environments, delving deep into some of the most disconcerting issues in the world.
"Comedy is a big point in people's lives and the place where people can talk about dark subject matter and issues," Minhaj said in an interview. "Because of laughter, you're able to talk about it and relieve some of the tension that those topics carry.
"Any jokes can be offensive, but my favorite comedians are the ones that punch up, they don't punch down. They punch up at institutions that are wrong, corporations or politicians that are being dishonest and social economics that are oppressing or holding back people. Any joke can be mean, but if it's meant to be honest and real, then that it is the beauty of comedy."
Throughout his journey, Minhaj said, he felt refreshed by the rawness of international comedians who were not influenced by political correctness.
"In the States, there are a lot of performers that have their PC pants on very tight, and the last thing they want to do is end up on some blog article being called a misogynist or racist," he said.
But in other countries, he said, "There are people who are doing a lot to push the boundaries and push the dialogue forward. In the States, there are not as strict censorship laws … [T]hese comedians have a lot of courage because there are a lot of legal ramifications for saying the wrong things."
In the special, the newly discovered comics perform before a Hollywood audience after some mentoring from producer Normal Lear and standup legends Bill Cosby and Carl Reiner. But "Stand Up Planet" also subtly implies that there is a lot American comedians can learn from rookies throughout the world.
"Here, there are all types of comedians talking about issues like dating, d--k and fart jokes and political jokes," Minhaj said. "But in South Africa and India – and perhaps it is a byproduct of apartheid and women's rights being such a fresh issue – or just being in a bad situation, but there is less dating and d--k jokes. Americans are a little more apathetic to that stuff."
Ultimately, "Stand Up Planet" poses the crucial question: Can the universal power of comedy alter the worldwide dialogue on foreign relations and issues of social concern?
"Norman Lear gave me this great quote," Minhaj said. "He thinks religion and politics won't change the world, but comedy can change the world.
"He said comedy changes the world because it's an art, and we observe the world around us and share the human experience. We're on the sidelines with everyone else, but we have a microphone, and all of a sudden it is appropriate for us to talk about a lot of things that everyone is feeling, and that are why it is so powerful."
The two-hour "Stand Up Planet" special premieres simultaneously on Pivot and LinkTV on May 14
Danielle Jones-Wesley contributed to this report