New documentary 'American Made Movie' encourages citizens to buy products made in the US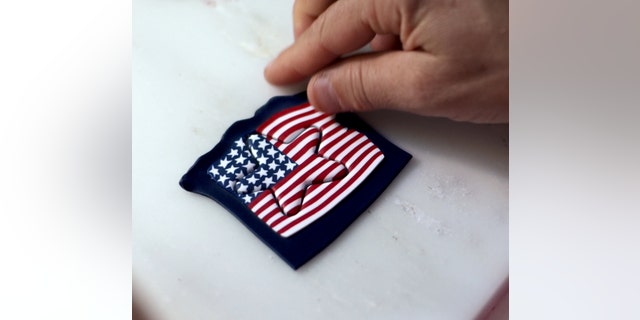 Where do the eggs you eat come from? What about the pan you use to fry them? Where did the shirt on your back originate, and did the soap you used to wash your hands come from another country?
After World War II, the United States made up almost 50 percent of the global economy. At its pinnacle in 1979, the manufacturing industry employed more than 19 million workers. But since 2001, about 56,000 factories have shut down in the U.S., and we're now ranked as having the worst trade balance in the world with a total debt exceeding $4.4 trillion.
But according to Nathaniel Thomas McGill and Vincent Vittorio, the forces behind the new documentary "American Made Movie," we can all play a pivotal role in boosting our nation back up and reviving the American Dream.
And it is as simple as lifting up a product and looking at its label before you buy.
"It's about the changing the way we approach the products we buy. We don't always the relationship we have with manufacturers," McGill told FOX411's Pop Tarts column. "People feel patriotic about it, and ultimately now people are rolling up their sleeves and trying to buy local. People do care about jobs and where their things are sourced from… Americans aren't going to ignore this for very long."
The film explores the steady decline of the American manufacturing workforce in recent decades and its devastating effect on our local and national economies, as well as individual communities and families struggling to stay afloat. The movie points out that "it has been said that the greatest thing America makes is Americans," and we each have the power to make a shift for the better.
With its tag line "What is Your Part?," "American Made Movie" spotlights the stories of innovative entrepreneurs who are bringing their products to life within the USA, all while successfully competing in the global economy. The film also looks at the hurdles the US will need to overcome to bring manufacturing back within the borders.
"A lot of people don't realize, for example, that New Balance is the last American-made athletic shoemaker," McGill said, while Vittorio speculated that a conglomerate like Nike will likely have a manufacturing plant in the US within the next five years because "it is sexy to make things in this country, it is empowering."
"It leads you to feel like you do have an impact," he continued.
And as New Balance CEO Robert DeMartini put it, the country is now realizing the importance of making things here.
"It employs a lot of people, it gives you expertise that other markets want," he explained. "And it teaches you to innovate."
But beyond just the positive ripple effect homegrown manufacturing has on the economy, the filmmakers also assert that businesses who chose to produce here in the States will have an built-in publicity platform from the get go.

"The 'American Made' brand really helps with marketing," added Vittorio. "Those companies don't have to hire celebrities, a made in America label is what people want to see."
"American Made Movie" opens in select cities on Friday, August 30