NBC sued by 'Tonight Show' crew members over race discrimination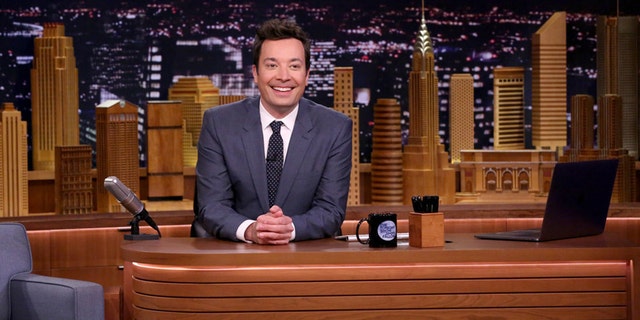 Two cameramen who previously worked on NBC's "The Tonight Show with Jimmy Fallon" are suing the network over claims NBC racially discriminated against them when the employees were fired over an inappropriate text message.
Kurt Decker and Michael Cimino filed a suit against the network claiming the leader of Fallon's "Tonight Show" band The Roots, Questlove, had them fired because they were white, while another person involved, who is black, was allowed to stay, according to TMZ.
The Blast, which first reported the news, claimed the two were working as camera operators on June 19, 2017 when they received an "unsolicited racist and misogynist text message from a 'Tonight Show' stagehand."
In court documents, they reportedly said a third person, The Roots bassist Mark Kelley, also received the message. They claimed they did not respond to the message and later reported it to both The Roots' manager and a technical production manager at NBC. However, Decker and Cimino said they immediately got suspended.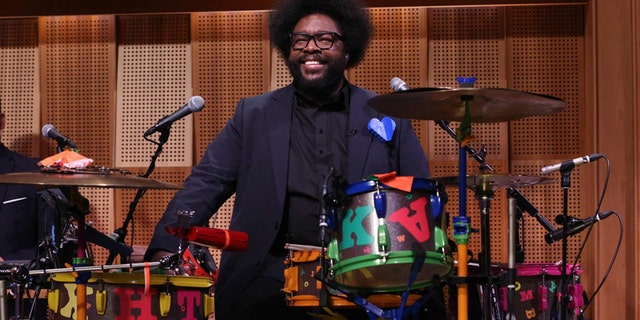 They reportedly took issue with the fact that Kelley, who is African-American, did not appear to recieve any disciplinary action.
Per their claim, the duo said Questlove then pressured the network to fire those involved while allegedly making sure Kelley received no discipline. Now they've sued the network alleging that the decision to fire them was discriminatory based on race and that they had a combined 40 years of "spotless performance."
However, NBC is denying that it received pressure from Questlove on the matter.
"NBC is committed to providing a work environment in which all individuals are treated with respect and dignity," an NBC spokesperson told Fox News in a statement. "We have strong policies in place that protect against discrimination in any form. The decision about these plaintiffs was the company's alone."
Representatives for Questlove did not respond to Fox News' request for comment.