NBC slammed for passing on Harvey Weinstein sex harassment exposé
NBC News is under fire inside and outside of 30 Rock for passing on the story that has turned Hollywood on its head - movie producer Harvey Weinstein's decades of preying on women seeking to break into the movie business.
The Peacock's attempts to explain why former MSNBC host Ronan Farrow's expose on Weinstein never made it on the air, despite extensive, on-the-record interviews and a damning audiotape of Weinstein himself, have fallen flat as the story has exploded.
"Who at NBC News passed on this story?" asked Mediaite columnist and Managing Editor Colby Hall. "Why would they choose not to cover such an enormous and important story? And was there some sort of mandate from above?"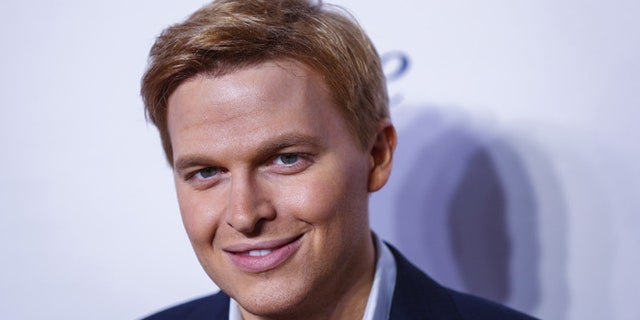 The answers to those questions were not immediately clear, but there is plenty of evidence the story was ripe and ready.
Farrow, who took his story to The New Yorker with an 7,741-word opus that may have driven a stake through the heart of one of Hollywood's biggest power players, reportedly worked on the story for nearly a year.
Farrow, who had his show canceled in 2015 and now has a non-exclusive relationship with NBC, was told months before publication his Weinstein scoop didn't meet NBC's standards. An NBC insider said Farrow's story didn't have a specific accuser willing to go on the record at the time.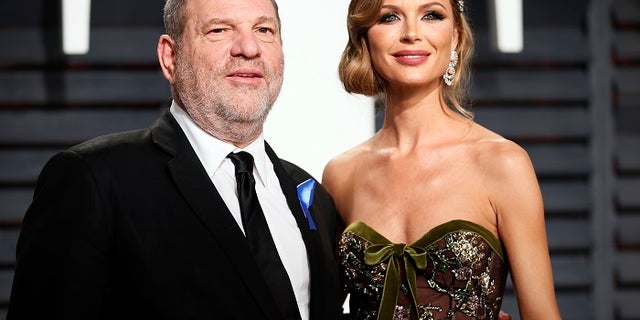 Farrow then asked if he could bring it to a print outlet, and NBC agreed as long as he promised to discuss the story on "NBC Nightly News" if it turned out to be newsworthy. Well, it was not only newsworthy, it dominated the entire news cycle and rocked the entertainment industry with new allegations of rape and harassment by one of the most powerful men in Hollywood.
It was the second time in a year that NBC has brushed off a major scoop after getting first crack at it.
Roughly one year ago, NBC News sat on the infamous "Access Hollywood" tape of then-candidate Trump making lewd sexual comments about women. The Washington Post broke the story while NBC News corporate lawyers reportedly considered what to do with the video – and the Post took just five hours to vet the same footage. Farrow's piece and the "Access Hollywood" tape both emerged as enormous stories that no reputable news organization could avoid – but NBC had both stories exclusively and sat on them until they appeared on other outlets.
"[T]here were multiple determinations that it was reportable at NBC"
EXPERTS: WEINSTEIN FILMS DOOMED FOR OSCAR SEASON
NBC News President Noah Oppenheim made the decision not to run Farrow's story, according to The Daily Beast. Oppenheim is a screenwriter who has often told industry colleagues that he's likely to one day return to Hollywood and resume that career. He wrote "Jackie," a film starring Natalie Portman, and was attached to multiple other projects during his years in Los Angeles. At this writing, NBC and CAA have not responded to queries about whether The Weinstein Company was involved with any of Oppenheim's projects.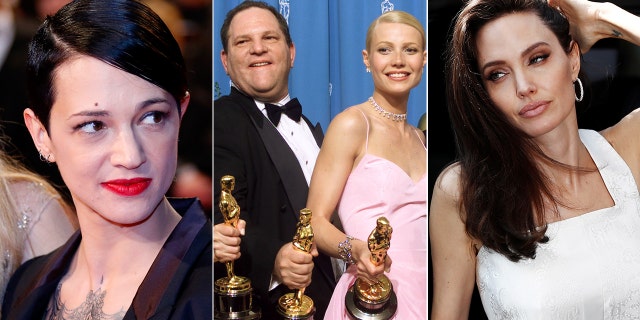 Farrow appeared on MSNBC's "The Rachel Maddow Show" on Tuesday night and threw NBC News under the bus when asked why the story ran in The New Yorker instead of the network.
"You would have to ask NBC and NBC executives about the details of that story," Farrow said. "I'm not going to comment on any news organization's story that they did or didn't run."
Farrow disagreed when Maddow brought up NBC's claim that the story didn't meet the network's standards, saying he "walked into the door" of The New Yorker and the magazine "immediately" recognized that the story was ready for publication. Farrow said it is not accurate to say the story wasn't ready for publication when NBC passed on it.
"In fact, there were multiple determinations that it was reportable at NBC," he said.
Oppenheim issued a statement saying, among other things, "The notion that we would try to cover for a powerful person is deeply offensive to all of us… we didn't feel we had all the elements that we needed to air it." However, the HuffPost reporter who brought NBC's decision to light responded to the statement, reminding readers that NBC News had audio of Weinstein admitting sexual assault.
ACTRESS: BEN AFFLECK GROPED ME ON TV
NBC's handling of Weinstein's sexual harassment allegations have been curious from the start. The HuffPost's Yashar Ali pointed out last week that CBS and ABC covered the initial New York Times report, but "NBC Nightly News" failed to cover it and "Today" didn't give it nearly as much attention as NBC's rivals. In addition, NBC's "Saturday Night Live" failed to address the Weinstein scandal. The show's creator, Lorne Michaels, told the Daily Mail that, "It's a New York thing," when he was asked why the show avoided the Weinstein allegations.
Insiders who spoke to Fox News speculated that NBC executives may have been wary of ruining relationships in Hollywood; and brittle from years of bad publicity and tabloid covers about its own stars' behavior and personal lives.
Farrow's standing within NBC may also have been an issue. The young celebrity scion was hired in 2013 with great fanfare and a reported lofty salary to host an MSNBC show that flopped badly, and he's drifted around the margins of NBC News ever since. According to the Daily Beast, his four-year contract with NBC has recently expired.
Insiders tell Fox News that Farrow -- who's publicly supported his mother Mia Farrow's campaign to accuse Farrow's father, Woody Allen, of molesting an adopted daughter – lacked credibility within NBC as a journalist, especially on the topic of celebrities accused of sexual offenses.
Mediaite pointed out that the network's alleged "boy's club" mentality could have played a part. Perhaps Oppenheim didn't want to upset a Hollywood powerhouse such as Weinstein when he has ambitions of returning to the movie industry. Oppenheim, who was in charge of the "Today" show when NBC sat on the "Access Hollywood" tape of then-host Billy Bush, was promoted to head of the news division shortly after Inauguration Day.
NBC denies these issues had anything to do with their decision to kill the Weinstein story. But Oppenheim and his boss, Andy Lack --- already under considerable pressure over their hugely expensive hire of Megyn Kelly – are now scrambling again to give a credible explanation for why they sat on an explosive audiotape of a powerful man behaving badly.
NBC News did not immediately respond to request for comment.