Naya Rivera talks about husband Ryan Dorsey's reaction to her secret abortion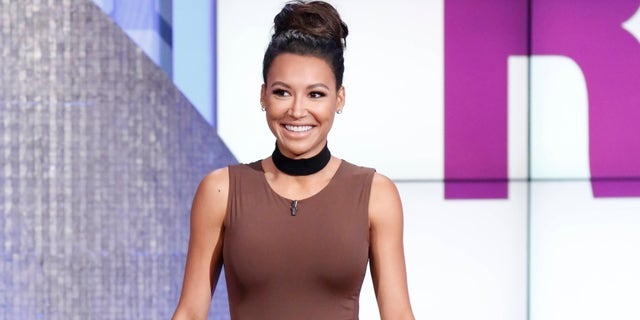 NEWYou can now listen to Fox News articles!
Naya Rivera is finally opening up about the abortion she had during her "Glee" days, which she kept secret until writing about it in her new memoir.
Among the people that she hid it from was her then-boyfriend, now husband, Ryan Dorsey.
In an appearance on the syndicated talk show, "The Real," the 29-year-old actress opened up about telling Dorsey about terminating the pregnancy, and how it actually brought them closer.
"When I made that decision, I made it by myself, as I feel is the case for a lot of women, and I did not share it with Ryan at the time," Rivera said. "By the time we sort of reconnected, I was like, 'Gosh, there's a reason why you keep coming back in my life, and we keep coming back together.' It was like, 'I have to tell you something.'"
In her memoir, Rivera said she told Dorsey about four years after she terminated the pregnancy – and even asked him to sign a confidentiality agreement about it. She said that his reaction was the best thing anyone could ever have had in a situation like that.
"He said, "You know, in the short time that we dated, I wish that I could have done something to make you feel like you could have trusted me with that information, because I would have loved to have been there with you,'" she said on "The Real" that airs Tuesday. "I think it was the kindest, best thing that any man could have ever said in that situation. It just made me love him that much more."
In her book, "Sorry Not Sorry: Dreams, Mistakes and Growing Up," Rivera doesn't shy away from topics and moments in her life that brought her great highs and the great lows, including trouble with money, suffering from an eating disorder and the various men in her life.
Rivera wrote about her failed relationship with "Glee" co-star Mark Salling and how she learned about the disturbing child pornography charges against him.
"My son's nanny actually told me about it when the story broke," she wrote in her book. "I can't say I was totally shocked, but still – WTF? Then I had no doubt that God really did have my back along the way. When Mark dumped me, I thought it was the worst thing ever, but can you imagine if that didn't happen? And I was laying there in bed when the battering ram came through the door?"
The couple dated for about three years – during which he cheated on her and, as a result, she trashed his car with dog food, Coca-Cola, eggs and birdseed. But, she says, she learned her lesson.
"I think everyone should have that one relationship where you look back and ask yourself, 'What the hell was I thinking?' You'll learn something, and you won't regret it," she wrote. "Unless, of course, that relationship was with someone who had a sizable stash of child porn on his computer. Then, by all means, regret everything."
Rivera's high-profile romance with Big Sean was also a topic in her book and on "The Real," as well as his song "IDFWU."
She said during the appearance on the show that she had heard the song beforehand and had made a request for the rapper to downplay "the girl" or "relationship" in the song because people would make assumptions.
"Sorry Not Sorry" was published this month.