Naturalist not 'Eaten Alive' by anaconda on TV show, gets called 'wimp' by angry viewers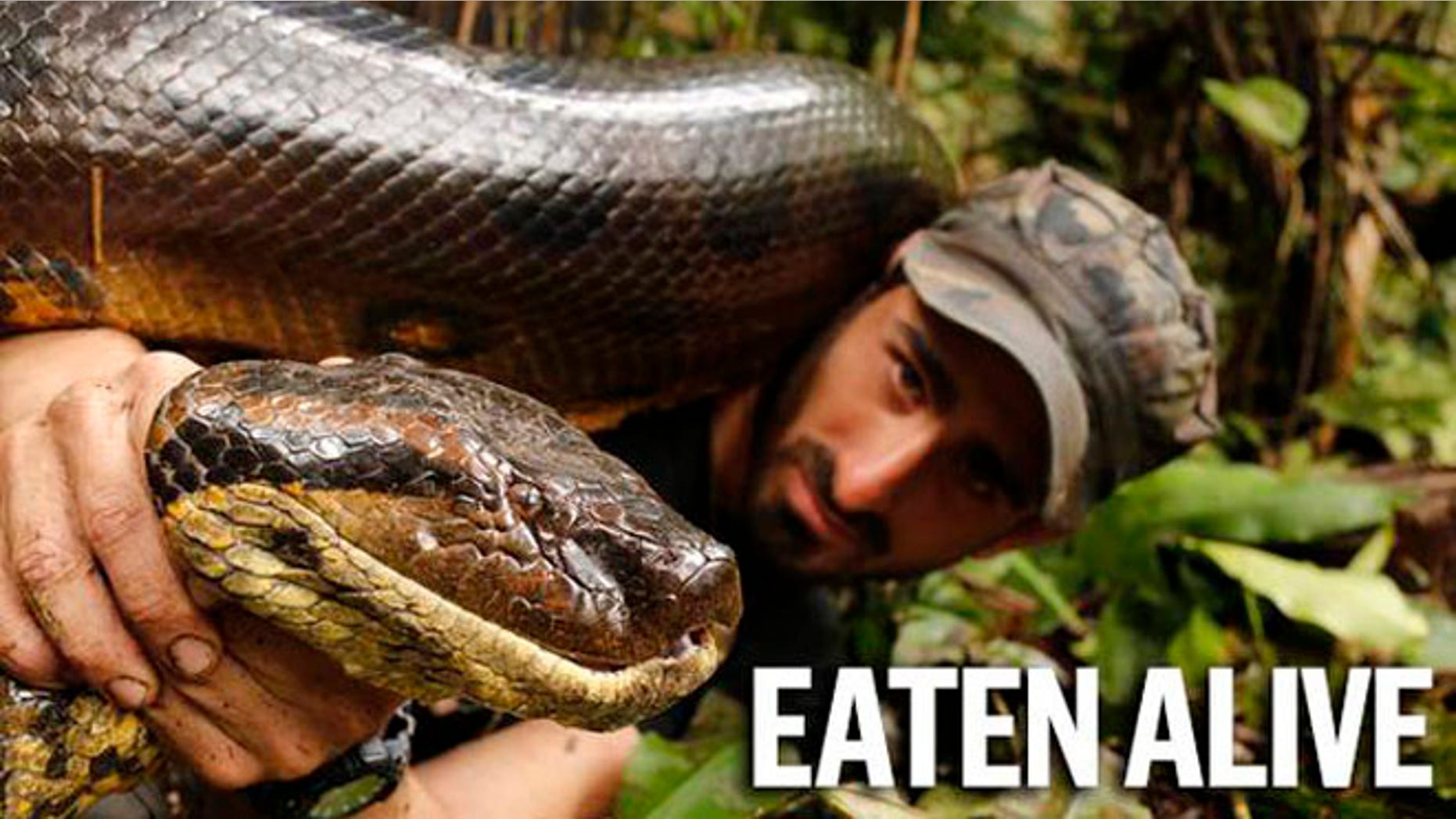 It was all hype and no follow-through for Discovery Channel's special "Eaten Alive."
For weeks the network and nature conservationist Paul Rosolie led viewers to believe that Rosolie would be swallowed whole by a giant green anaconda, but the two-hour special stopped far short of its sensational title.
It was 70 minutes into the special before Rosolie, 27, and his team caught a giant anaconda (measuring nearly 20 feet and 250 lbs), but they wanted a bigger serpent. They had a brush with a larger one, but it proved too large to be restrained.
The eating attempt – which didn't start until 20 minutes before the end of the program – was conducted, very carefully, with an anaconda that was already in captivity. Rosolie donned a custom-made protective suit and had his body constricted by the snake, under the supervision of scientist.
Rosolie's heart rate rose and his breathing became labored – that was about the worst of it – before he tapped out, and his team rushed to pull him out.
Never once did the enormous snake even seem to consider swallowing Rosolie.
Following the broadcast, viewers took to social media to voice their frustration with the anticlimactic ending.
On Sunday, Rosolie admitted to People that the production actually relied on a Peruvian green anaconda in captivity for the experiment, not one captured in the wild.
"We didn't want to stress out a snake and then release her to the wild," he said. "We wanted to be able to check her out, make sure she was okay. We kept in touch with her keeper for weeks afterwards to make sure she was alive and back to normal. We wanted to keep the suspense but really, it wasn't that big of deal for the snake. But people have been drawing such crazy conclusions, we let them wonder."