Mumford & Sons bassist Ted Dwane has brain blood clot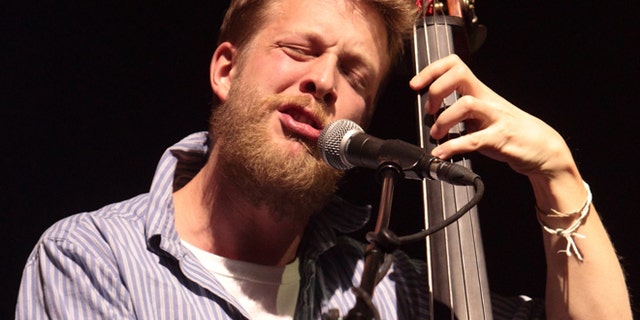 Mumford & Sons bassist Ted Dwane has a blood clot on his brain that will require surgery.
The Grammy Award-winning folk-rock group postponed concerts Tuesday in Dallas, Wednesday in The Woodlands in Texas and Thursday in New Orleans. A statement on its website said there are no plans to postpone or cancel any other appearances on the current tour. Mumford & Sons has a headlining gig Saturday at the Bonnaroo Music & Arts Festival in Manchester, Tenn.
The statement says Dwane hasn't felt well for a few days and went to the hospital Monday for emergency treatment. Scans revealed the blood clot on the surface of his brain, requiring surgery. The band is being assured that he will recover quickly.