MSNBC star Joy Reid in crisis as experts slam her claims she was 'hacked' and didn't make homophobic slurs
MSNBC star Joy Reid is in crisis mode as the liberal media turns on her and critics attempt to debunk her bizarre claim that hackers planted homophobic slurs on her now-defunct website to tarnish her name.
MSNBC has been stone silent since Mediaite reported this week that the "AM Joy" host blamed "an unknown, external party" for a newly uncovered batch of anti-gay comments that popped up on archived images of her old blog from 2003 through 2007. Reid apologized last year when homophobic comments made to the "Reid Report," her pre-MSNBC fame blog, were first unearthed by a Twitter user and reported by Mediaite.
Things started to snowball for Reid on Tuesday evening when prominent LGBTQ organization PFLAG National rescinded its Straight for Equality in Media award to Reid amid the scandal. Shortly after PFLAG National's announcement, liberal news organizations such as The New York Times and CNN began covering the story after initially avoiding it.
While NBC has yet to publicly acknowledge the scandal, the network reportedly distributed to friendly reporters an "undated, extremely vague" report from Reid's independent security consultant.
The statement, written by someone named Jonathan Nichols, was not provided to Fox News by NBC despite numerous requests for comment. Nichols' statement was quickly torn apart by media watchdogs and cyber experts.
The Intercept's Glenn Greenwald tweeted evidence that both NBC and Reid's security consultant have ignored requests for evidence that the hacking claim is legitimate. But Greenwald isn't the only reporter seeking answers.
"NBC failed to respond to multiple requests from Mediaite for evidence or even an explanation to back-up the MSNBC host's hacking claim," Mediaite's Caleb Ecarma, who broke the story, wrote.
The homophobic slurs in Reid's old blog were captured on the Wayback Machine, an Internet archiving service. But Ecarma reported the damaging archives "mysteriously disappeared" in December after her initial homophobic rhetoric was exposed. The service says Reid wanted the archives removed and her lawyer contacted the site last December.
The statement by Nichols came a few hours after a blog post by Wayback Machine denied that tampering or hacking of Reid's site happened on the archived version. The company also says it denied a request from Reid's attorney to remove her archives because her claim that the site included fraudulent content was "not sufficient" enough to "verify claims of manipulation." However, someone figured out a way in December 2017 to remove the archives on Reid's behalf by adding a "robots.txt exclusion" to her site, the company explained.
The statement that was reportedly circulated by NBC attempts to cover all the bases and tried to take the onus off the Wayback Machine on the heels of the service denying Reid's story. It even claims that Reid's old blog was compromised and that some of the homophobic slurs being pinned to the MSNBC star were the result of "screenshot manipulation."
The statement directly contradicts reporting from Mediaite that said Reid admitted the posts in question came from her blog, as opposed to doctored images posted to Twitter.
Critics pounced on the statement, pointing out various inconsistencies and discrepancies related to Nichols' comments.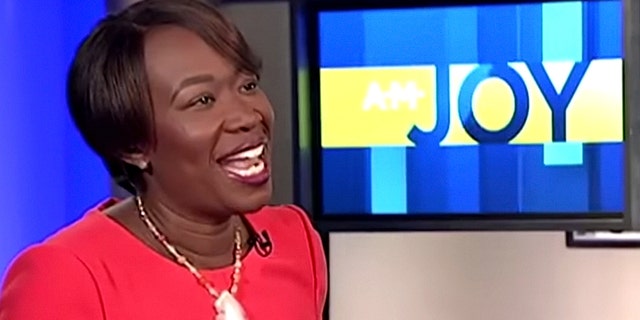 "The Wayback Machine captured these posts at or near the time they were posted -- over ten years ago. For this account to make sense, someone would have had to access Reid's blog with Dark Web credentials, then travel back in time," BuzzFeed senior technology reporter Joe Bernstein tweeted.
Bernstein continued: "If this is true, Nichols and Reid should identify which posts they allege are fabricated and which are real. Remember, Reid has already acknowledged some of the posts are real — and apologized for them."
"She claims her page was hacked, not Wayback, which makes less than zero sense. It's kind of an obscenely stupid claim, really," attorney Bill Moran wrote.
New York Times reporter Liam Stack noted that "MSNBC has not backed up Joy Reid's hacking claim," and they are simply "passing along statements from her cybersecurity consultant and lawyer." Many industry insiders feel the lack of transparency from NBC is both hypocritical and normal behavior for the Peacock Network.
The network has been under fire for staying silent on a variety of scandals in recent memory, such as why Ronan Farrow's reporting on Harvey Weinstein was spiked and how the infamous "Access Hollywood" tape featuring President Trump was leaked from within 30 Rock to the Washington Post. The network has also refused to reveal findings of an alleged internal investigation regarding who knew about Matt Lauer's pervy behavior.
"MSNBC is dragging its feet on releasing a statement on Joy Reid probably because she refuses to admit the truth and they don't want to look stupid by believing her ridiculous hack claim," Daily Caller reporter Scott Greer wrote.
Journalist Walker Bragman wrote, "Given the highly politicized climate surrounding hacking, if Joy Reid made such an assertion knowing it to be false, she should be fired."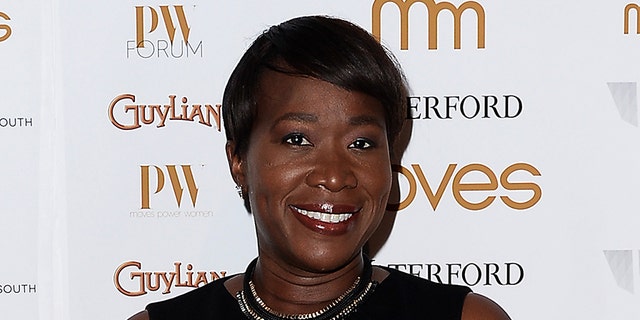 Meanwhile, additional homophobic slurs from Reid's past have surfaced – this time from her Twitter account. Mediaite even unearthed a 2016 tweet in which Reid joked about removing damaging information from the Wayback Machine.
MSNBC's biggest star, Rachel Maddow, is openly gay and the blog posts include insults directed at Maddow. The slurs on Reid's old site also include comments about "lesbian hair" styles, attempts to expose closeted gay men, calling homosexual sex "gross," assumptions that gay men prey on young boys and an assortment of jabs at Maddow, who she allegedly called "at the left-most end of the political spectrum."
Maddow is the most powerful person at MSNBC and has so far been silent on Reid — but it is well known within NBC that those who don't enjoy Maddow's favor don't stick around for too long.
MSNBC did not respond to multiple requests for comment.