Miranda Lambert Reveals Her Favorite (Unhealthy) Foods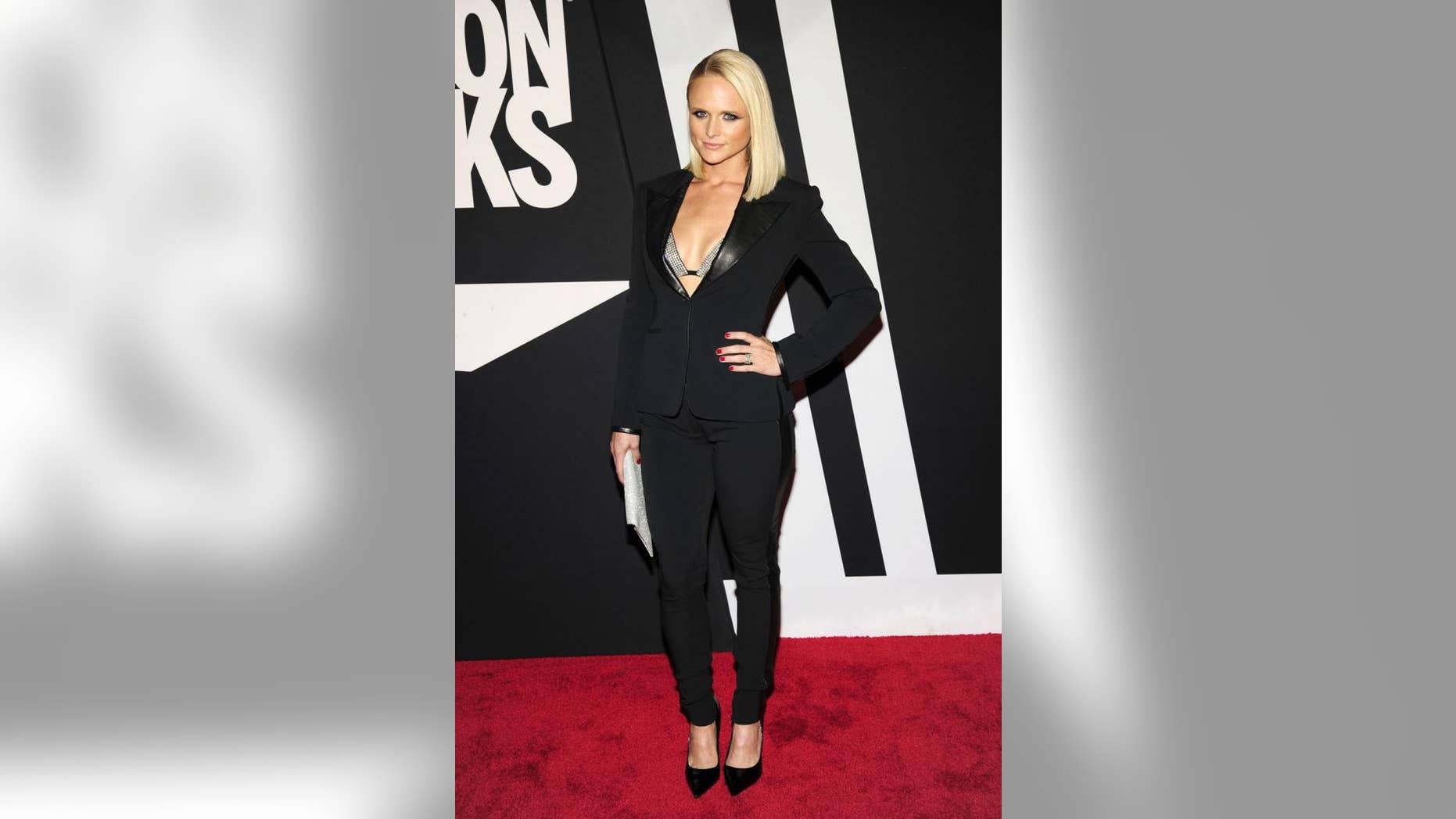 This country crooner might be flaunting her amazing body transformation, but that doesn't mean she's completely given up on her guilty pleasures.
PEOPLE magazine reports that in the November issue of Food & Wine (hitting newsstands Friday), Miranda Lambert dishes on how her husband, fellow singer Blake Shelton, is a "grilling and smoking master" who's helped introduce her to one of her most beloved meals.
"Blake taught me how to bow-hunt when we first started dating," explains the 30-year-old Grammy Award-winning songstress to the publication. "Our Thanksgiving tradition is to shoot our own wild turkey and fry it."
And when she's not pulling a Katniss on her farm in Oklahoma, Lambert eats like The King. PEOPLE dishes that she likes her cucumbers fried, just like Elvis Presley.
"I play at Joe's Bar in Chicago a lot and the owner opened up a barbecue place called Bub City," says Lambert. "It has fried pickles, so I automatically love it."
As for other veggies? Lambert admits she only enjoys her greens if there's "ranch dressing or cheese on them."
Of course, she also needs a drink to wash down all that grub, and it comes in the form of a syrupy sweet libation: a cocktail she created for her Oklahoma-based boutique, The Pink Pistol, which features a 1940s soda fountain. "I invented our signature drink: two splashes each of cherry and vanilla syrup, soda water, and a cherry on top," she says. "After hours, I put vodka in mine."
Previously, Lambert has also name-dropped one of her favorite junk foods.
"There's still nothing I love more than a bag of Cheetos," she told Us Weekly back in June.
So how does Lambert maintain her weight loss with so many mouthwatering temptations? Simple: She stays dedicated to her fitness goals, all while leaving some wiggle room to indulge. The country superstar insists she starts every single day with freshly pressed juice and even brings her own juicer on the road while performing.
"That way I feel like I've been healthy for the day, even if I make bad decisions later," she adds.
PEOPLE once also reported that Lambert dropped an entire dress size the old fashioned way, by incorporating daily exercise and opting for healthier meals.