Michelle Rodriguez went on 'a binge' after Paul Walker's death: 'I went pretty crazy'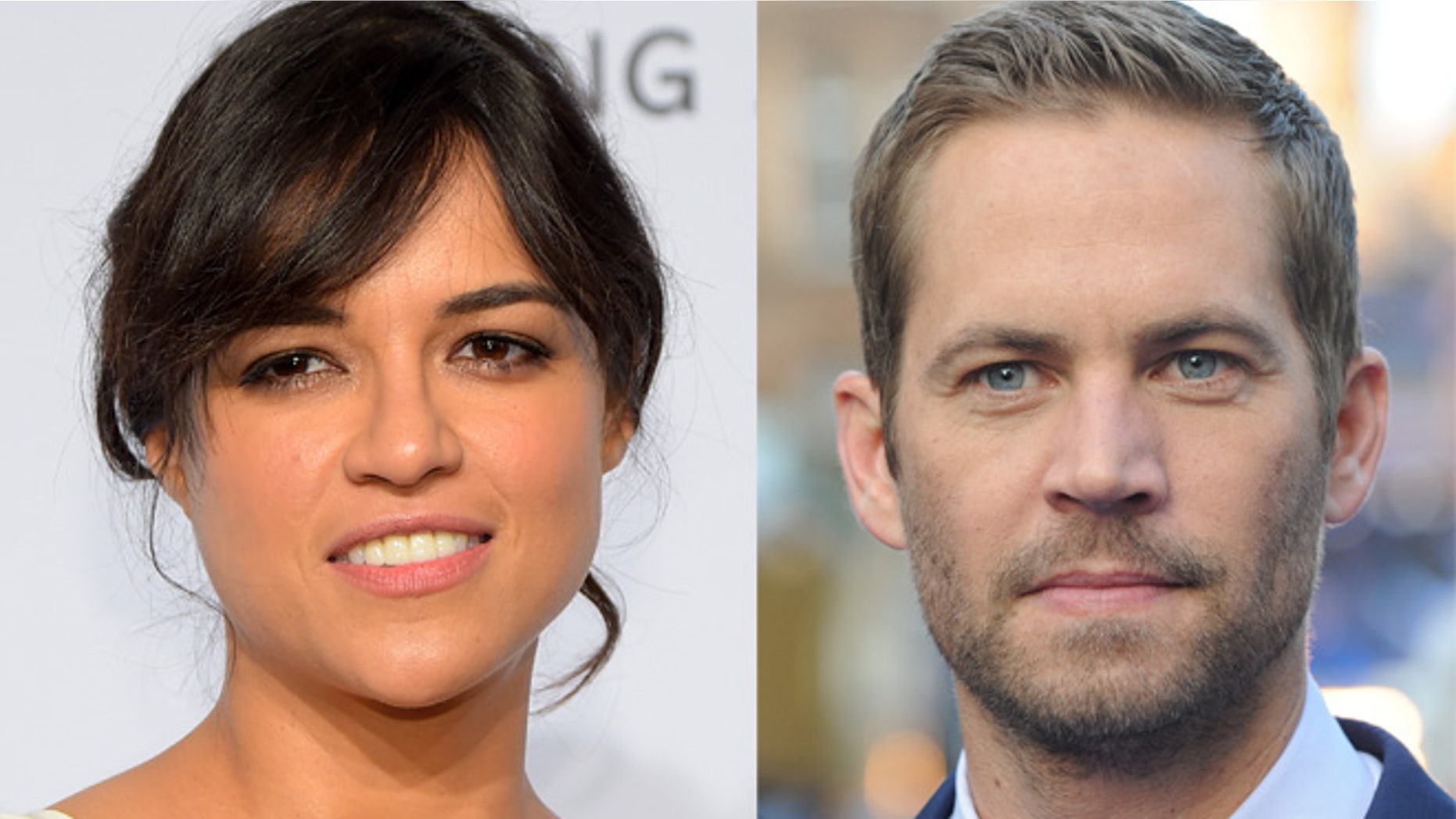 The death of friend Paul Walker more than a year and half ago threw Michelle Rodriguez for a loop.
"I actually went on a bit of a binge," an emotional Rodriguez told Entertainment Weekly. "I went crazy a little bit… I went pretty crazy. A lot of stuff I did last year I would never do had I been in my right mind."
The "stuff" the Dominican-American actress did quickly became tabloid fodder starting soon after the 36-year-old was photographed at a New York Knicks game with British supermodel Cara Delevingne.
She was caught partying with pop star bad boy Justin Bieber on a yacht and had a quick European summer romance with actor Zac Efron.
"I was pushing myself to feel," she said. "I felt like nothing I could do could make me feel alive, so I just kept pushing myself harder and harder. I was traveling and I was having sex. And I was just trying to ignore everything that I was feeling."
Rodriguez, who first starred alongside Walker more than 16 years ago in the first "Fast and Furious," described the actor and longtime friend as "the deepest guy" she knew.
"I could see Paul once every two years and just know there was another human on the planet who's deep like me, who loves like that," she said. "When that disappears, you wonder, 'Wait a minute, what do I hold on to?' There was nothing to tether me to this existence: 'Why am I f***ing here? And, like, why'd you leave without me?'"
Walker, 40, died alongside friend and financial adviser Roger Rodas on Nov. 30, 2013 after the red Porsche Carrera GT they were riding in hit a tree and burst into flames.
After his funeral, Rodriguez took to Twitter to honor her longtime friend:
I said goodbye to a great man today, a man I never got to show just how much I love his spirit and his golden heart, "stay golden pony boy" … I hope you get my tweet in heaven, ps your right; 'stop talking just do it already';) Love you Paul, your departure is fuel to my fire, well meet again, enjoy that light," the actress tweeted.
She told EW that the pain of losing him is still very much present and close to the surface every day, but that she is on the mend after discovering a renewed sense of purpose.
"I just woke up (one day) with a profound respect for living," Rodriguez said. "I stood tall one day and I said, 'You know what, Michelle? Stop f***ing hiding. Go manifest.' All of a sudden, I picked myself up and started hustling."
"Furious 7," which was in the middle of filming at the time of Walker's death, hits theaters on April 3.