Michelle Obama tweets 'Black Panther' review, but it takes two tries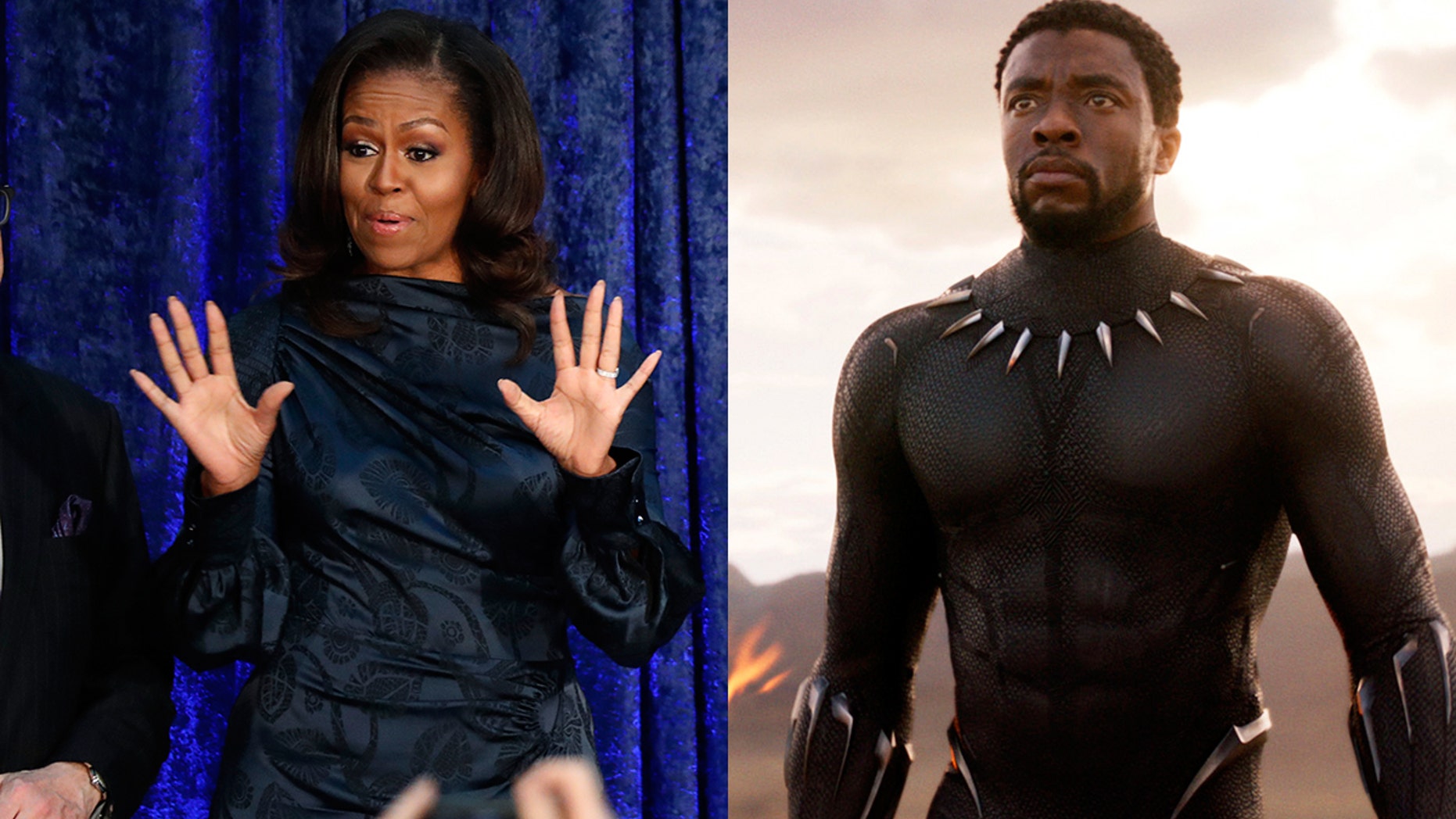 Marvel's "Black Panther" continues to hit at the box office and has caused such a cultural phenomenon that former first lady Michelle Obama created a rare post on Twitter to sing its praises, although it took her two tries.
Obama released a tweet earlier in the day thanking the team from "Black Panther," which has a cast made up of predominantly black actors and actresses, for presenting new role models to children and superhero fans.
"Congrats to the entire #blackpanther team! Because of you, young people will finally see superheroes that look like them on the big screen," she wrote. "I loved this movie and I know it will inspire people of all backgrounds to dig deep and find the courage to be heroes of their own stories."
Unfortunately, it seems Obama's expertise isn't with posting on social media. An early draft of the tweet saw the "Black Panther" hashtag that currently resides within the post as a direct tweet to "@BlackPanther."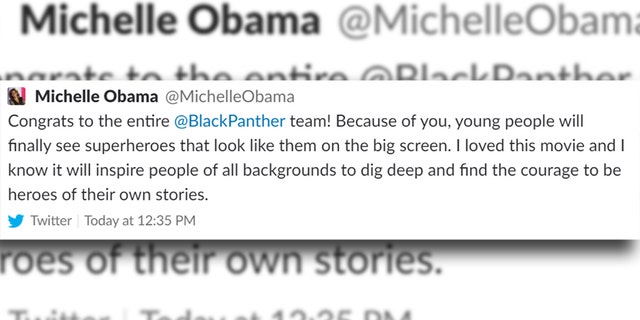 The reason she changed it is simple, the movie uses the handle "@theblackpanther." The account "@BlackPanther" belongs to a random person with a private account and only 30 followers. The mistaken tweet wasn't up long before Obama edited it with the right hashtag. Fortunately for the former first lady, not many people seemed to notice.
Still, it's likely her next position won't have anything to do with working social media for the nation of Wakanda.
The new Marvel film doesn't need any more endorsements, though. According to Entertainment Weekly, the film currently has an estimated $235 domestically and currently sits as the second most successful Marvel movie of all time, second only to the first "Avengers" film from 2012.