Michael Lohan Calling on a Judge to Stop Daughter Lindsay From 'Dying'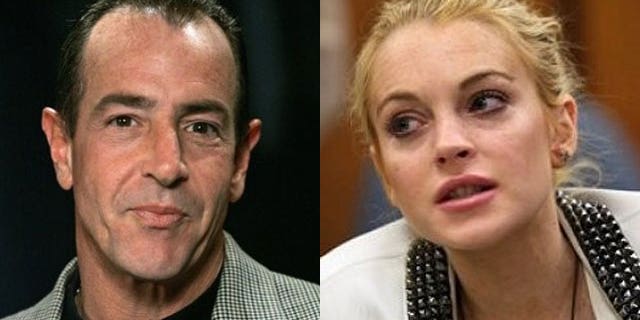 LOS ANGELES – It is certainly a tumultuous time for Lindsay Lohan, who finds herself back in the headlines after her father Michael called police to her Los Angeles home last week in what he claims was an attempt to stage an intervention and have his youngest daughter, 16-year-old Ali, removed from Lindsay's residence.
But despite Lindsay's repeated Twitter outbursts against her "crazy" father, we're told Michael is hiring a team of professionals to accompany him to the court house in the hopes of acquiring a court order that will force Lindsay into rehab and ensure Ali is removed from Lohan's home.
On Monday, Michael apparently signed up with Gloria Allred's daughter, attorney Lisa Bloom and met with chemical addictions specialist Marty Brenner to launch his plan of attack.
"Michael just wants the best for his children, Lindsay is out of control. Ali has been living with her, supposedly getting home schooled, but we don't know who is monitoring her," Brenner told Tarts. "There is no reason she should be living there, she should be at home. Nobody is looking out for Lindsay either, Dina keeps saying she has no problems."
SLIDESHOW: The Extreme Highs and Lows of Lindsay Lohan
We're also told that Lindsay often calls and texts her "estranged" father in times of need, but in the public light plays out as if she has nothing to do with him – which confuses Michael greatly.
"He is first of all going to try and talk to Dina and see if they can all work together as a family unit and force Lindsay to get help but that probably won't happen," said Brenner. "Her friends have given up on her, if she doesn't get help, Michael knows she is going to die. No questions about it. She is a loose canon."
However Dina told Us Weekly on Monday that her daughters have temporarily left the home as they are "so scared" of their father and all three intend to file restraining orders against him.
RELATED: 7 Reasons Why Lindsay Lohan Is the New Britney Spears
Dina also defended her eldest daughter as being a "good role model" for her 16-year-old.
But aside from hiring a group of pros, the first thing Michael Lohan has been told to do is to stop talking to the press.
"He's trying to help but has gone about it all the wrong way. He's been drawing attention to the issue the only way he knows how," added Benner. "No more media."
And while Michael's new goal is to keep his press-loving mouth closed, Linds has vowed that she is done with partying.
"Last night never again believe it or not she's done with the club scene," Lilo Tweeted on the weekend. "I've learned my lesson – sometimes it just takes a glimpse of reality."
Let's see who lasts the longest…