Meryl Streep gets teary-eyed remembering Christopher Reeve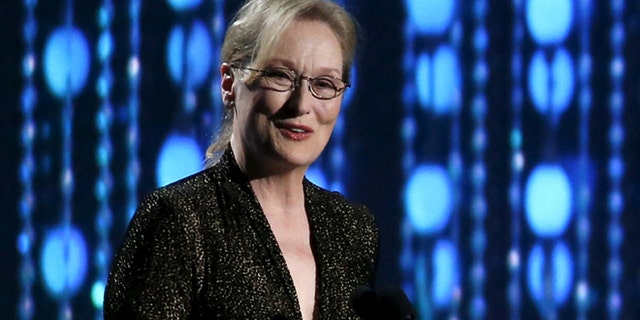 NEWYou can now listen to Fox News articles!
Meryl Streep was brought to tears remembering the late Christopher and Dana Reeve at the "A Magical Evening" gala for the late couple's foundation. Christopher Reeve's children Mathew, Alexandra and Will all attended the event.

She recalled, "Their love is the inspiration for me to continue my dedication to this cause. I will never forget the energy that love gave off."
Click here to subscribe to FOX411's YouTube channel
Of a friendly family football game years ago she said, "My son Henry, who is Matthew Reeve's age exactly, was 6 . . . He complained in the car afterward, 'Mom, it wasn't fair . . . That little boy had 'Superman' on his team."
Click here to read more in the New York Post.