Mel Gibson Rails Against Timothy Dalton in Phone Recording, Report Says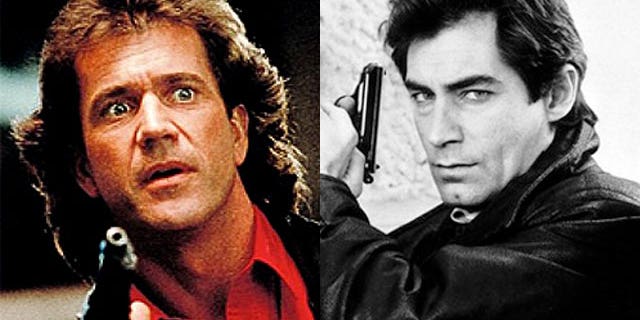 It wouldn't be a Monday without another alleged audiotaped Mel Gibson rant!
In the latest recording released by Radaronline.com, Gibson is reportedly ripping into his ex Oksana Grigorieva about former "James Bond" star Timothy Dalton, who is the father of her young son.
On the recording, Gibson screams "You should go and f**k [Dalton], you know, you fickle c**t," Radaronline.com reports.
LISTEN TO THE NEW RECORDING AT RADARONLINE.COM.
Dalton has been supporting Grigorieva during her separation ordeal with Gibson, the website says.
Perhaps even more disturbing, Gibson also brings Grigorieva's son into the mix, saying she should have sex in front of him, Radaronline.com reports.
POP TARTS: Oksana Grigorieva Could Face Criminal Charges, Lawyer Says
RELATED: Mel Gibons's Ex Defends Actor.
"You can get it on with anybody else and your son can watch it. What is it? Number 45 he's going to have to look at? F**king good," Gibson reportedly says.
Gibson, 54, and Grigorieva, 40, are locked in a bitter feud over custody and support for their infant daughter.
Gibson's lawyers have denied he ever hit Grigorieva and have claimed the Russian-born musician has tried to extort the Oscar-winning actor.
LISTEN TO EXCERPTS OF RECORDING #1 AT FOXNEWS.COM.
LISTEN TO EXCERPTS OF RECORDING #2 AT FOXNEWS.COM.
LISTEN TO EXCERPTS OF RECORDING #3 AT FOXNEWS.COM.
LISTEN TO EXCERPTS OF RECORDING #4 AT FOXNEWS.COM