Mel Gibson has another attractive, musical girlfriend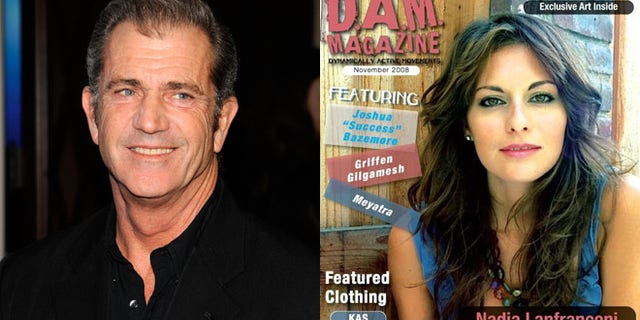 Mel Gibson has a new musical girlfriend.
Fairly fresh off of perhaps one of the most disturbing break-ups in celebrity history with the mther of his youngest daughter, Russian pianist Okasana Grigorieva, Gibson has been spotted squiring aspiring Italian singer-songwriter Nadia Lanfranconi about town.
Gibson, 56, has denied to the two are an item, but The Post reports the "Mad Max" star was spotted over the weekend seriously massaging her shoulders at a West Hollywood restaurant.
In addition to her musical pursuits, the attractive Lafranconi also models for magazines and the denim brand "F Me."
She also appeared on a 2008 cover of the magazine D.A.M. (we never heard of it either), and according to her MySpace page, plays regular gigs at various smaller venues.
Maybe Mel met he while sipping a decaf latte at his local Bohemian coffee house? (Advice to Lafranconi: keep Mel on the decaf.)
One other tidbit: Lanfranconi's website says she has an album coming out soon called "Bad Story."
Let's hope her new life does not imitate her art.