Meghan Markle will 'bolt' on Prince Harry marriage, feminist Germaine Greer claims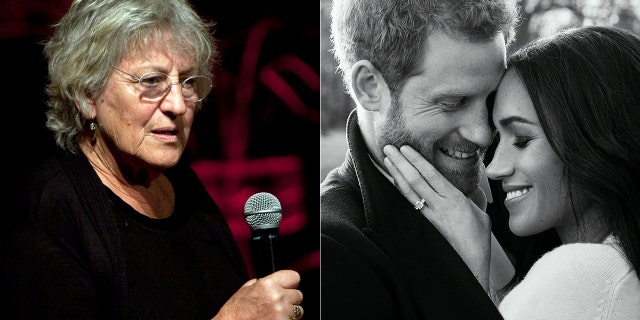 Australian feminist Germaine Greer didn't hold back when speaking about the future for Prince Harry and Meghan Markle.
The 79-year-old public figure spoke about the soon-to-married royal couple and had some harsh predictions about how Markle, an American divorcee, will fit into her royal role.
Harry announced on Monday that Markle will become a youth ambassador to the Commonwealth.
Greer told "60 Minutes Australia" she doesn't think the 36-year-old former actress will enjoy being a full time royal.
Referring to Markle's first marriage, Greer said, "I think she'll bolt… she bolted before. She was out the door."
She also slammed Markle's decision to retire from acting to focus on her role as a royal.
"She will see vistas of boredom that are unbelievable."
She added, "I think the pressure to escape from the firm is crushing."
The feminist said Markle will always come in second to Prince Harry.
"She will be seen as an adjunct to him," she said.
The Twitterverse did not react kindly to Greer's assessment.
"Who gives a s--- about what Germaine Greer thinks on the royal family @60Mins. She's a senile old bat," Twitter user Glenn A wrote.
Twitter user Gordon added, "What a spiteful woman, if she has nothing nice to say on this then keep her trap shut."
A few users admitted Greer's words resonated with them.
"I have to admit I've been thinking much the same. Nice girl but I don't think it will last long-term, sort of reminds me of Fergie & Andrew," user Sarah & Jasper wrote.
Another user, Julius Perera, added Greer's thoughts were "pretty interesting to note" and "many will agree" but no one wanted to say so.