Meghan Markle, Prince Harry ask for donations to charities as wedding gifts
Prince Harry and Meghan Markle will be accepting donations to seven charities they support as wedding gifts for their upcoming royal nuptials.
The couple said instead of the traditional wedding gifts, they want guests and well-wishers to consider making a donation to charity.
"Prince Harry & Ms. Meghan Markle are incredibly grateful for the goodwill they have received since their engagement, [and] have asked that anyone who might wish to mark the occasion of their wedding considers giving to charity, instead of sending a gift," Kensington Palace wrote in a news release Monday.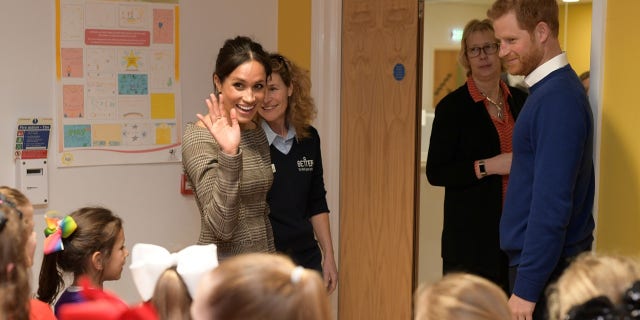 "The couple have personally chosen 7 charities which represent a range of issues that they are passionate about, including sport for social change, women's empowerment, conservation, the environment, homelessness, HIV and the Armed Forces," the palace stated.
MEGHAN MARKLE ONCE STARRED IN A TOSTITOS COMMERICAL
The charities the couple selected were Children's HIV Association (CHIVA), Crisis, Myna Mahila Foundation, Scotty's Little Soldiers, StreetGames, Surfers Against Sewage and The Wilderness Foundation UK.
Harry and Markle attended an event for StreetGames earlier this year.
The couple followed in the footsteps of Prince William and Kate Middleton, who also asked guests and well-wishers to make donations to charities for their 2011 wedding. The Royal Wedding Charitable Gift Fund raised $1.7 million for 26 charities.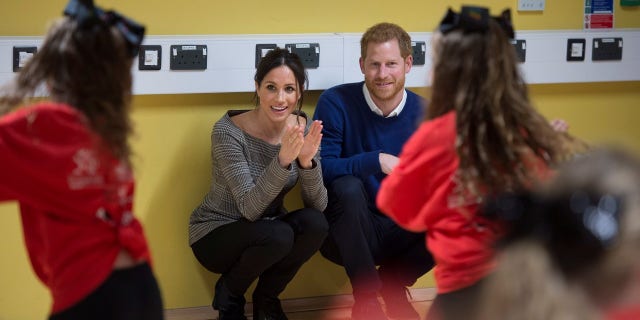 Harry and Markle have already demonstrated the personal importance of philanthropy through their wedding plans. They announced in March that 200 people who represent charities and organizations will be among the 2,640 people standing on the grounds of Windsor Castle on their big day.
MEGHAN MARKLE AND PRINCE HARRY'S ROYAL WEDDING: EVERYTHING YOU NEED TO KNOW
Despite their request, Harry and Markle could also get a few other gifts. Middleton reportedly received several presents during her wedding, including three pairs of shoes from the Canadian Ministry of Foreign Affairs and diamond drop earrings from her parents.
Harry and Markle are set to be married on May 19 at St. George's Chapel in Windsor Castle. The couple have already mailed out wedding invitations but have not released the official guest list.