Meet Miley Cyrus' classy older sister Brandi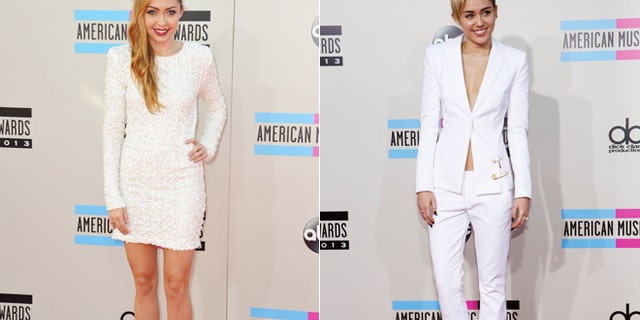 Who knew Miley Cyrus had an older, hotter sister?

Brandi Cyrus, 26, has emerged from the woodwork at the American Music Awards, looking like someone who "Miley should be looking up to both in behavior and fashion," said one blogger.

Brandi impressed in the style stakes, resembling the classy, conservative Miley Cyrus of not too many years ago.

While the pair bear a striking resemblance, the 26-year-old is technically Miley's half-sister. The pair share a mother in Tish, but have different fathers.

Brandi and her brother Trace, 24, were adopted by Miley's dad Billy Ray Cyrus when he and Tish got together.

Billy Ray and Tish then had Miley, 21, a son Braison, 18 and another daughter Noah, 13.

Click here for more on Brandi from The Post.