Mark Hamill regrets criticizing 'Star Wars: The Last Jedi' director's vision for Luke Skywalker
NEWYou can now listen to Fox News articles!
Luke Skywalker was not feeling the force.
Actor Mark Hamill expressed his regret about criticizing director Rian Johnson's creative decisions regarding his iconic character in the latest blockbuster "Star Wars: The Last Jedi."
"I regret voicing my doubts & insecurities in public," Hamill tweeted Tuesday. "Creative differences are a common element of any project but usually remain private. All I wanted was to make good movie. I got more than that – [Johnson] made an all-time GREAT one!"
DYING VETERAN'S WISH TO SEE 'STAR WARS: THE LAST JEDI' COMES TRUE
Hamill revealed in interviews that he was not the fan of Johnson's decisions regarding the wise Jedi and felt the director did not listen to George Lucas and his vision of Luke Skywalker, Deadline reported.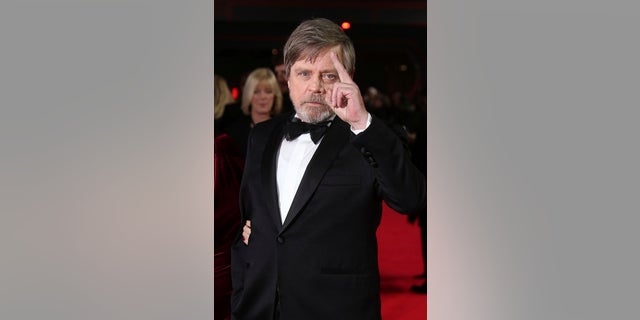 "This is the next generation of 'Star Wars' so I almost had to think of another character, but I had to do what Rian wanted me to do because it serves the story well," Hamill said in an interview with SensaCine. "I still haven't accepted it completely."
In an interview with Vanity Fair, Hamill criticized his character's dialogue in the latest "Star Wars" franchise installment.
'STAR WARS: THE LAST JEDI' OPENS WITH $220M, 2ND BEST WEEKEND ALL-TIME
"I, at one point, had to say to Rian, 'I pretty much fundamentally disagree with every choice you've made for this character. Now, having said that, I have gotten it off my chest, and my job now is to take what you've created and do my best to realize your vision,'" Hamill said.
Despite Hamill's reservations, the movie has grossed more than $790 million at the box office and has received rave reviews from critics.
Deadline reported "Star Wars" fans have been divided on the film and felt the follow up to "The Force Awakens," did not fall in line with main plot lines. The film has an audience score of 52 percent approval on Rotten Tomatoes.