Marilyn Monroe's 'Seven Year Itch' Dress Sells for $4.6 Million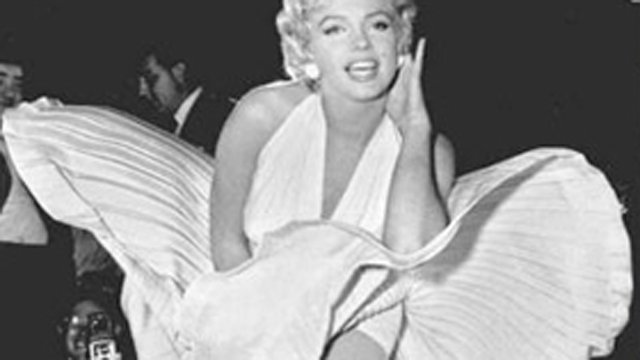 LOS ANGELES -- The iconic dress worn by Marilyn Monroe in "The Seven Year Itch" reached a seven-figure sum at an auction of actress Debbie Reynolds' film memorabilia in Los Angeles.
The ivory-pleated outfit from Billy Wilder's 1955 classic was sold Saturday to an unidentified telephone bidder for $4.6 million, more than twice the figure projected by auctioneers at the Profiles In History house.
Monroe's alluring red sequined dress and feathered headdress from 1953's "Gentleman Prefer Blondes" went for $1.47 million in the sale, and a costume she wore a year later in "River Of No Return" sold for $510,000.
The items led the way in a star-studded collection of more than 3,500 screen items or props collected by "Singin' In The Rain" star Reynolds over four decades in the movie industry, which were originally intended to be placed in a museum.
The other standout sale price was for a pair of ruby slippers worn by Judy Garland during filming of "The Wizard of Oz." Despite never appearing in the final celebrated cut, a buyer still parted with $1.75 million for the piece of movie history.
Charlie Chaplin's bowler hat -- worn in several of the master's films, most notably "The Little Tramp" -- was sold for $135,300, while a horse racing outfit worn by Elizabeth Taylor in "National Velvet" went for $73,800.
Other items that were due to go under the hammer included Taylor's headdress in "Cleopatra" and the guitar played by Julie Andrews in "The Sound Of Music."