Maria Shriver: People Will Look Back At Arnold As a 'Great Performer' in His Role As California Governor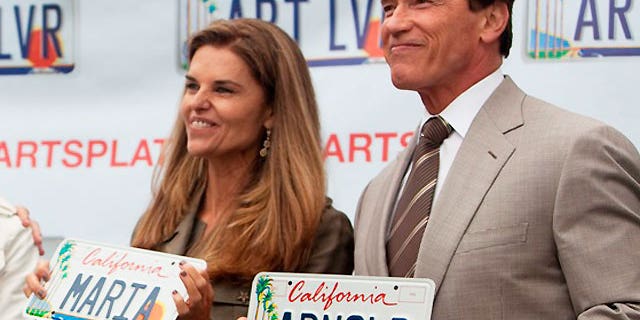 LOS ANGELES – Most people would agree that Arnold Schwarzenegger's on-screen embodiment of "Terminator" was pretty impressive – and his wife, Maria Shriver, is confident that Americans will also issue an optimistic round-of-applause as he wraps his second and final term as the governor of California in the coming months.
"Just to become governor is a huge thing, and to do it twice is a huge accomplishment," Shriver told Pop Tarts at the Million Plates Campaign in Los Angeles on Monday. "I think he has so much to be proud of – certainly his work on the environment, job creation, selling California on all the reforms he's been able to institute. I think when all is said and done, people will look at him as a great performer."
But in spite of Shriver's initial apprehension in taking on the title of first lady, it seems relinquishing those responsibilities will be bittersweet.
"I'll miss everything about it – the people I've worked with, the programs, and the feeling that you can make a difference. [Being first lady] really gives you a platform to make a difference," she said. "It's a job I didn't think I would enjoy, it's a job that I didn't covet, but it's also taught me patience. It taught me to let go of my own plan for myself, and to really believe in many ways that I am in God's hands… It has been a blessing."
On that note, the former news anchor asserted that Americans as a whole need to take initiative, rather than solely relying on the President to implement change.
"It's not about Obama, I would like to see every person believe that they can make a difference and every person believe that, by one action, they can make a difference. And making a difference is very simple and profound," she added.
Shriver and Schwarzenegger joined the California Arts Council, The Creative Coalition, prominent individuals from the entertainment industry to launch the Million Plates Campaign for the Arts this week. The new statewide initiative is intended to support the sale of specialty Arts License Plates that fund arts education in California schools and communities.
While Shriver herself turns to writing as her choice for creative expression, her husband's preferred form of art came in a more physical form.
"I took art so seriously that I started sculpting my body and entered Mr. Universe," Schwarzenegger said. "I thought about Michelangelo, Leonardo da Vinci, Rodin and all the sculptors and I thought, 'Why don't I do this with dumbbells and barbells and machines and sculpt my own body?' That's also art."
Additional reporting by Deidre Behar.