Marc Anthony to be Honored With Award For Brain Cancer Philanthropy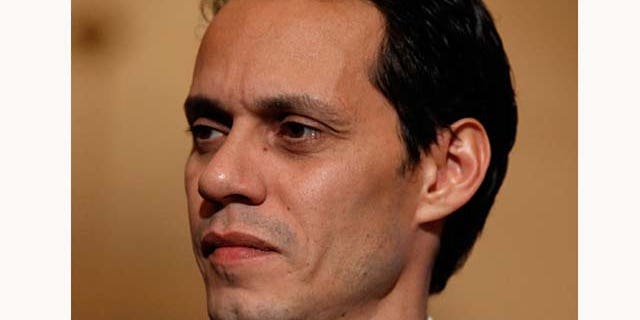 Salsa star Marc Anthony, whose real name is Marco Antonio Muñiz Ruíz, is being honored for his efforts to increase awareness and research funding for brain cancer—the disease that stole the life of his eight-year-old sister Maribel.
Sounding Off For A Cure, a non-profit organization which focuses on increasing awareness of the condition, advancing current research, and supporting patients and their families, will give Marc Anthony his accolade at the Voices Against Brain Cancer music event in New York City on Thursday.
"He has a direct connection with brain cancer and he knows how it feels," Mario Lichtenstein, who is the founder of Sounding Off For A Cure, told Fox News Latino.
Marc Anthony and his wife, singer/actress Jennifer López, launched their own cancer foundation, titled Maribel in commemoration of his sister. The two traveled to Mexico December of last year to participate in Don Francisco's annual telethon—an initiative to raise funds for children's rehabilitation centers in Mexico and throughout Latin America.
Lichtenstein's son died from brain cancer eight years ago. Since then, he's dedicated himself to trying to wipe out the disease for good.
"It was his final request. He said, 'Dad find a cure,'" said Lichtenstein. "I wanted to do something positive."
In addition, Hall of Fame baseball pitcher Pedro Martínez is being honored with the 2011 Voices Award, while tribute is being paid to the legendary Celia Cruz.
You can reach Alexandra Gratereaux at: Alexandra.Gratereaux@foxnewslatino.com or via twitter: @GalexLatino
Follow us on twitter.com/foxnewslatino
Like us at facebook.com/foxnewslatino