Man accused of stealing Frances McDormand's Oscar charged with theft, officials say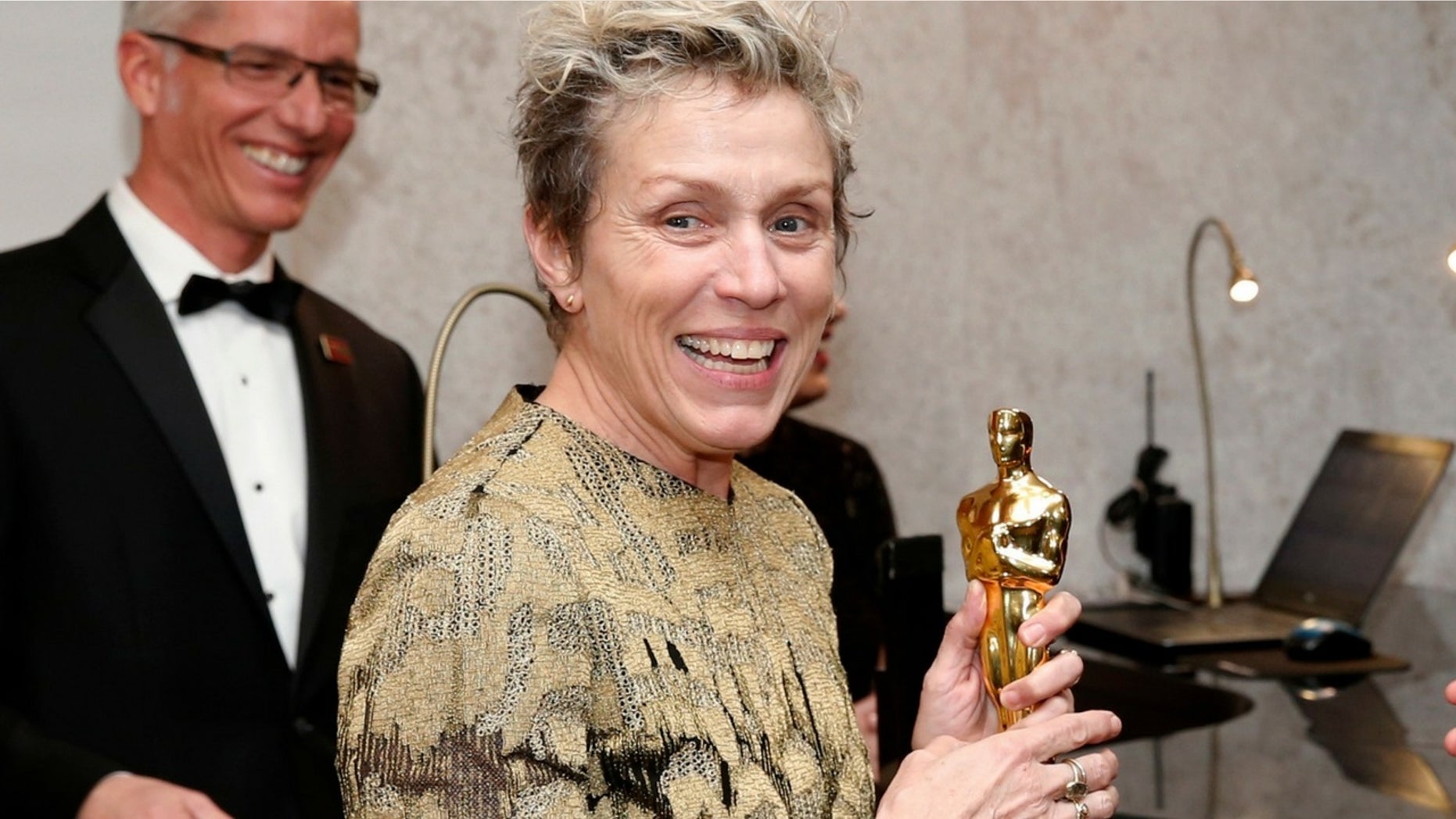 The man accused of stealing Frances McDormand's Best Actress Academy Award at a post-show party over the weekend has officially been charged with theft, the Los Angeles County District Attorney's Office announced Tuesday.
The suspect, Terry Bryant, 47, faces a felony charge of grand theft of property exceeding $950 in value and is due in court on Wednesday, the DA's office said.
McDormand, 60, scored the award on Sunday for her role as Mildred Hayes in "Three Billboards Outside Ebbing, Missouri." The coveted statue was stolen from the actress' table at the Governor's Ball, TMZ reported, and security began looking for it. Her name was reportedly engraved on the award.
FRANCES MCDORMAND REUNITED WITH OSCAR AFTER IT'S STOLEN DURING AFTER-PARTY; SUSPECT IN CUSTODY
The Los Angeles Police Department said they arrested Bryant late Sunday night after he was nabbed by security. The suspect had his picture taken while holding the Oscar, police said, and "the photographer did not recognize Bryant as a recipient from the awards show and believed he was in possession of a trophy which did not belong to him."
Wolfgang Puck's photographer, according to The New York Times, was able to stop him before he could leave and got the Oscar statue back. McDormand allegedly said to let the thief go but security turned him in to Los Angeles police.
FRANCES MCDORMAND INVITES ALL FEMALE OSCARS NOMINEES TO STAND DURING BEST ACTRESS SPEECH
As noted by ABC News, Bryant posted a video to Facebook Sunday night -- with the caption "My Oscar baby" -- in which he proudly holds the Oscar in his hand, kisses it and claims his "team got this tonight. This is mine. We got it tonight, baby." The video, according to The Hollywood Reporter, was taken down.
The Academy Award was returned to McDormand, police said.
If convicted of his charge, Bryant could face up to three years in jail, the district attorney's office said.
Fox News' Kathleen Joyce contributed to this report.