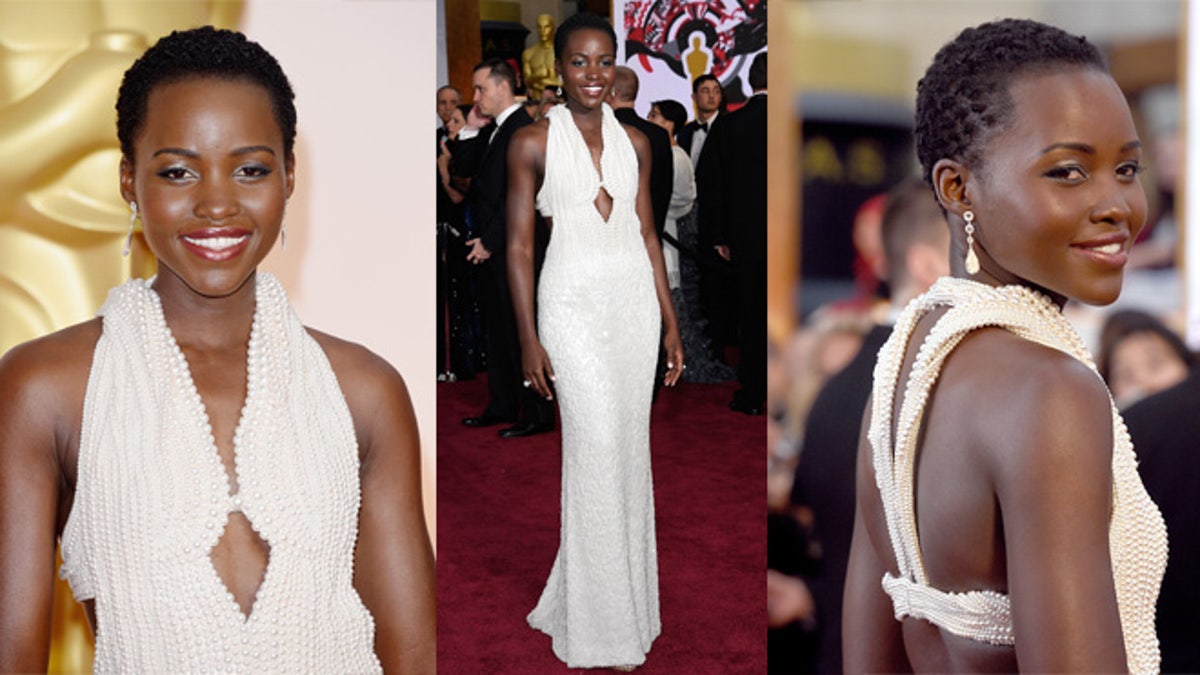 Lupita Nyong'o shined when she hit the red carpet at Sunday night's Oscars with a gorgeous custom Calvin Klein Collection pearl-adorned dressed.
Now, the gown reportedly has been stolen and the Los Angeles County sheriff's detectives are investigating.
Deputies responded to a London West Hollywood hotel call late Wednesday after the dress was reported missing from the actress's hotel room, sheriff's Sgt. Richard Bowman said.
Bowman said Nyong'o was present when deputies took the report, but she wasn't in her room when the elaborate gown was taken.
TMZ reported that Nyong'o had been away from the hotel for at least 13 hours when the dress was taken.
The London Hotel released a statement to E! News: "This is a terrible unfortunate situation, and we are working with law enforcement on their investigation."
Her publicists said Thursday they would not comment on the theft.
Nyong'o, 31, won an Oscar in 2014 for her role in "Twelve Years a Slave" and was a presenter at Sunday's ceremony.
She accessorized the dress with Chopard diamond drop earrings and three Chopard diamond rings. Before the awards ceremony, she told The Associated Press on the red carpet, "I'm just wearing my diamonds and pearls. My homage to Prince," referring a popular song by the musician.
Nyong'o told a reporter for Yahoo Style that she was involved in the design process of the dress.
"We talked about it being fluid and liquid," she told the site. "I wanted it to be an homage to the sea."
Francisco Costa, who designed the dress in collaboration with Nyong'o told Vogue that it took several months to create the gown.
"(We created) a series of textures with intricate placements of a variety of different-sized pearls," he said. "We looked at a variety of different pearls – South Sea, iridescent and natural – and decided that the natural pearls looked the most beautiful."
The Associated Press contributed to this report.