Lorenzo Lamas' wife gives birth to his grandson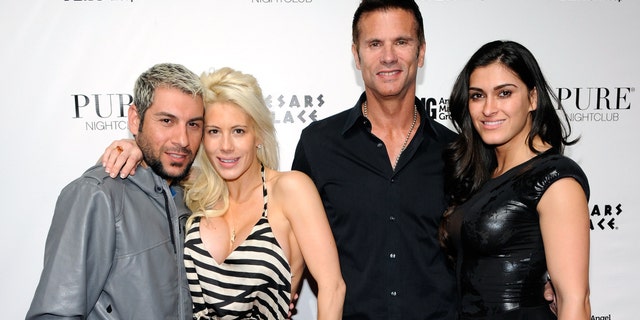 Lorenzo Lamas became grandfather and stepfather in one day – courtesy of his wife.
According to Closer Weekly, Lamas' daughter Shayne Lamas and husband Nik Richie welcomed their second child, Lyon Lamas-Richie, via surrogate just after midnight on July 4.
While the news is just getting out, the couple announced the happy news on social media earlier this month.
Shayne Lamas, who is an actress and reality TV star, shared a black-and-white photo of her holding daughter Press Dahl, 3, and the new baby.
It was all thanks to Lorenzo Lamas' wife, Shawna Craig, 29, who carried the baby for her stepdaughter, also 29, who is unable to carry a baby to term following a near-fatal ectopic pregnancy in 2014.
A source told Closer Weekly that the baby weighed 6 pounds, 4 ounces when he was born on July 4.
"The new bundle of joy arrived via natural water birth and everyone is healthy and happy," the source added.
The Family revealed earlier this year that Craig would be the couple's surrogate.
"Shawna's not just my stepmother. She's like a soul sister," the new mom said in the March 2 issue of "Closer Weekly " where they revealed the news. "She's an angel that blessed my whole family, including my father."
She added at the time: "Somebody else carrying your baby is weird. But I lost my son, and now Shawna is carrying my son. I have just been given the biggest blessing in the whole world and I will always be grateful."