Lorenzo Lamas expecting a grandchild – and his wife is carrying the baby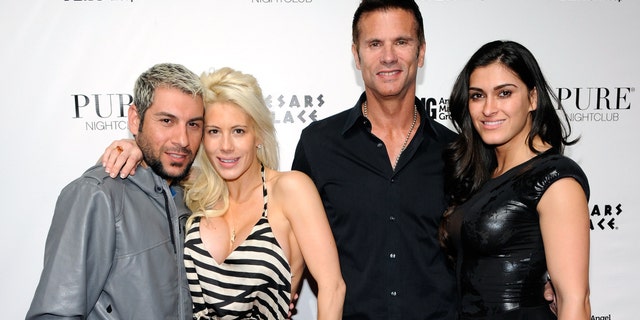 NEWYou can now listen to Fox News articles!
Talk about a modern family.
Lorenzo Lamas is going to be a grandfather, again. His daughter Shayne Lamas and husband Nik Richie are expecting their second child and fiirst son.
What makes this time even more special is that Lorenzo's wife, 28-year-old Shawna Craig, is acting as the couple's surrogate.
"Shawna's not just my stepmother. She's like a soul sister," Shayne, 29, said in the March 2 issue of "Closer Weekly" where they revealed the news. "She's an angel that blessed my whole family, including my father."
The four posed for the magazine, showing Craig well into the pregnancy.
"Somebody else carrying your baby is weird. But I lost my son, and now Shawna is carrying my son. I have just been given the biggest blessing in the whole world and I will always be grateful," Shayne Lamas acknowledged.
Craig, 28, is the "Celebrity Apprentice" star's fifth wife.
The pregnancy comes a year after Shayne Lamas lost a baby she was carrying due to a rare uterine rupture. On Feb. 10, the reality star paid tribute to her lost son on social media.
"I might not carry you in my arms, but I will always carry you in my heart. Love, Mommy 2-10-14 lost a piece of my soul that day," she captioned the post.
Shayne Lamas and Richie are already parents to daughter Press Dahl, 3. They announced last September they were expecting a baby via surrogate.