Long criticized for lacking diversity, Disney tackles Latino issues with 'McFarland USA'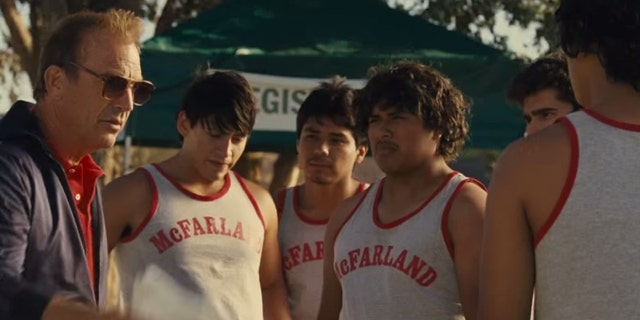 Disney seems to be making up for lost time.
The studio, which has been criticized for its lack of diversity, has hit the nail on the head with its upcoming film "McFarland, USA."
The film follows the 1987 true story of a group of Latino students living in a California farming town who form their high school's first cross-country team with the help of their P.E. teacher Jim White, played by Kevin Costner.
"This is a farming town. These kids working here are invisible. They come from the fields and they go back to the fields," the movie's trailer starts, showing images of teenage boys working in California's vegetable and fruit farms.
In the film, Costner's character has trouble finding a common ground with his students, until he notices their running ability and works to build up a cross-country team. Based on the trailer, the movie looks to touch on not only the difficulties of some Latino families and their children, but also the cultural difficulties and stereotypes they face.
Like any Disney film, the cultural mishaps, especially between Costner's character and the students, seem to be more heart-warming than antagonistic.
"McFarland, USA" was directed by Niki Caro and will also star Maria Bello alongside a slew of young Latino actors including "The Bridge's" Carlos Platts.
The film is slated for a Feb. 20, 1015 release.
Follow us on twitter.com/foxnewslatino
Like us at facebook.com/foxnewslatino