Lindsey Vonn plans on being single for a while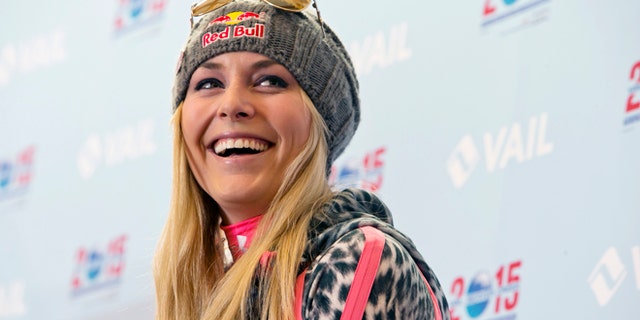 NEWYou can now listen to Fox News articles!
US Olympic skiing champ and former Tiger Woods squeeze Lindsey Vonn says she's kicking men to the curb for the time being.
"I'm single, and I probably will be for a while," she tells Health magazine in its December issue, which hits newsstands on Friday.
"I think this is just a good time for me to focus on myself," added the 31-year-old beauty, who graces the magazine's cover. "I'm not ready to have a family yet, but I will be at some point."
Vonn dated Woods for three years before they split in May.
"I think it's just given me more time to spend on myself," Vonn said of the breakup. "You really look at yourself and figure out what makes you happy, and you also have a lot more free time."
The alpine racer also says being single has allowed her to pursue her first love: skiing.
"I've been working really hard," Vonn said. "I got a new nutritionist, and I'm just doing everything I can to be in shape for this season. And it's paying off."
She added that people shouldn't take rumors about her love life so seriously.
"It's almost comical because it's not even my life," the star athlete said. "Everyone assumes that it's fact, and it's not, so I just have to laugh. I mean, if you take all that stuff seriously, then you'll drive yourself crazy."
Vonn — already healing from a fractured left ankle suffered in a ski crash three months ago — made headlines over the weekend when she revealed on Twitter that she needed stitches in her right thumb after she was mauled by one of her two dogs.
"So the story is that my dogs got rowdy fighting over a dang Frisbee and I tried to break it up but got bit instead. Fun weekend," Vonn tweeted on Saturday along with a photo of the injury.
"I just decided to do Jimmy Fallon for a belated Halloween outfit," she later joked in a video posted to Instagram. "Nailed it! I win!"
Vonn says she expects to compete in the giant slalom event at the Alpine World Cup in Aspen, Colo., at the end of the month.
This article originally appeared in the New York Post's Page Six.