Lindsay Lohan's London play role cited by therapist as key to her recovery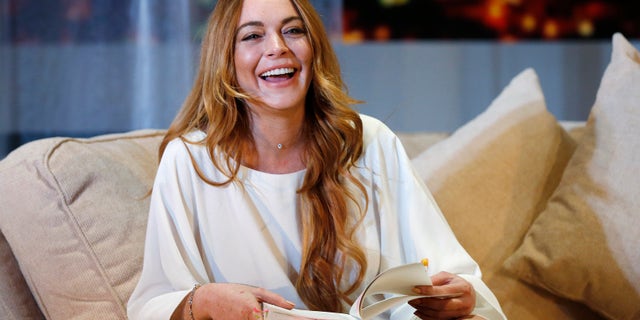 Lindsay Lohan's role in a London production of "Speed-the-Plow" has become a crucial aspect to her recovery after years of addiction and court troubles, her therapist wrote in a letter to a judge.
In the letter filed Thursday in Los Angeles Superior Court, therapist Patricia Freebery said the play has provided Lohan with good daily structure and resulted in a shift in her motivation for recovery.
Lohan has been receiving court-mandated therapy as part of her sentence in a 2012 case involving reckless driving and lying to police.
The letter, along with updates from a London organization where Lohan is volunteering, prompted Superior Court Judge James R. Dabney to end Lohan's probation in a 2011 necklace theft case. Dabney also gave Lohan more time to complete her community service in the reckless driving case.
"She related really well to young people and contributes a very different perspective because of her own life experiences that differ enormously from those of the young people" she is volunteering with, according to a letter submitted by the charity group CSV, which aids neglected children and disabled adults.
Lohan began volunteering with the group in early October. She has logged 75 hours so far at the agency and 102 hours of service altogether toward her total requirement of 240 hours.
Dabney noted that Lohan seemed to have a plan to complete the rest of the hours.
Critics gave Lohan, 28, mixed reviews after her debut in David Mamet's "Speed-the-Plow" in early October. Reviews ranged from calling Lohan's performance "perfectly creditable" to others that called her appearance in the production a marketing stunt.
Lohan began working with CSV a week after her debut, court records show.
Lohan has been on probation since 2007, when she was arrested twice for driving under the influence. She struggled to resolve that case and was charged with stealing the necklace within days of being released from rehab in 2011.
In 2012 she was charged with three misdemeanors related to a crash in which her sports car slammed into the back of a dump truck on Pacific Coast Highway. Authorities accused Lohan of lying about who was driving at the time of the accident on her way to a movie shoot.