Lindsay Lohan Tests Positive for Zoloft, Trazodone and Adderall in Probation Report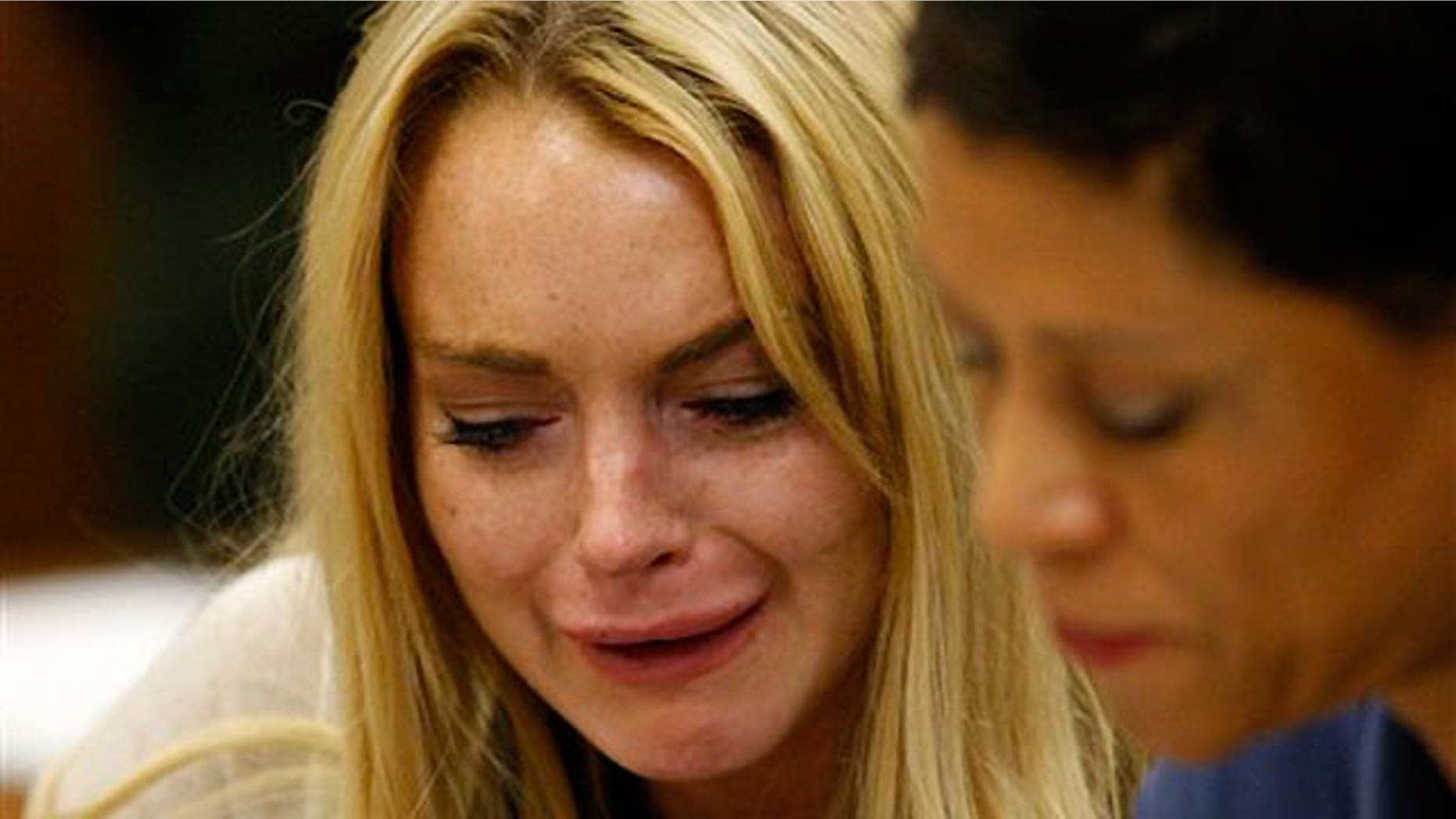 LOS ANGELES – Lindsay Lohan may be heading to jail to serve a 90-day sentence for violating the terms of her probation, but according to test results, she has been clean from illicit drugs and alcohol since at least May.
A probation report released on Wednesday indicated that the troubled actress submitted to random narcotic and alcohol testing six times between May 27 and June 30, resulting in a positive outcome for amphetamines and opiates. The report stated that this was not in violation of Lohan's probation as the results were due to prescription medication.
The testing was imposed by the judge after the "Mean Girls" starlet failed to turn up to a scheduled court hearing last month. She was also ordered to wear a SCRAM bracelet, which detected the presence of alcohol on the evening of June 6, and a warrant was thus issued for her arrest as a violation of her probation terms.
The records show that Lohan was tested on June 7, the day after her bracelet identified an alcoholic substance, although this garnered a negative result.
SLIDESHOW: The Wild and Crazy Life of Lindsay Lohan
But according to one expert, the negative result doesn't mean she is completely in the clear.
"Alcohol is in and out of one's system relatively quickly, often in less than a day," explained Beverly Hills-based MD and Master of Public Health, Jason Hymes. "We also have an entire subculture built up around beating drug testing – there are websites and substances dedicated to doing just that."
According to the report, the 24-year-old takes a multitude of prescription medications, including Nexium (for acid reflux and stomach acid,) Zoloft (an anti-depressant,) Trazodone (another anti-depressant with sleep inducing properties,) Adderall (for Attention Deficit Disorder,) and the occasional Dilaudid (a narcotic pain reliever) used in her case for dental pain. Lohan also claimed that she has "been on the same prescription medication for as long as she can remember."
"Sadly, it is not all that uncommon for people to be on multiple medications. It is much easier for people to take pills than make behavioral changes," Hymes said. "But the list of drugs is uncommon for someone her age; clearly she has some issues here that need to be addressed."
SLIDESHOW: Stars Who Have Spent Time Behind Bars
The probation officer who wrote the report also noted that the actress had a "positive attitude" and "wants to move on with her life, and feels that she has done everything that the court has asked her to do."
Perhaps Lohan's optimism extends as far as to think she still may have a chance at avoiding a stint in the slammer. A source close to the starlet told Pop Tarts that Lohan may give her current attorney, Shawn Chapman Holley, the flick. And with the assistance of friends in the film business, she is apparently looking to hire a new legal lawyer to broker a better deal.