Lindsay Lohan OK after suffering snake bite on Thailand vacation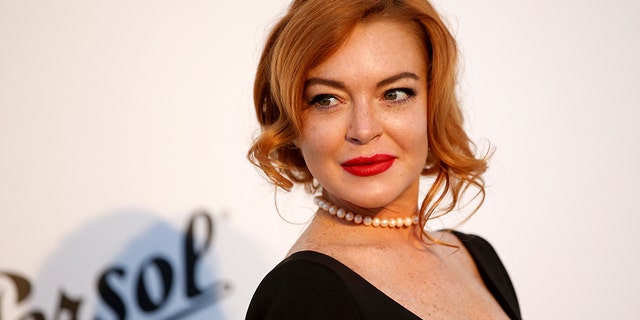 Lindsay Lohan is living it up overseas away from the Hollywood limelight. However, she suffered a small encounter with a snake that almost ruined her Thailand holiday vacation.
The 31-year-old actress revealed the news on her Instagram Story Thursday while showing off her incredibly lavish hotel view in Phuket, Thailand. The star commented on the beauty of her location and mentioned that her recent snake bite hasn't tampered her mood. That's when she pans the camera down to reveal the marks on her ankle where she says a snake chomped into her while on a hike the day before.
"Hi! I'm still in Phuket in Thailand, it's beautiful here and yeah I got bit by a snake on a hike the other day," she says with a surprisingly chipper attitude.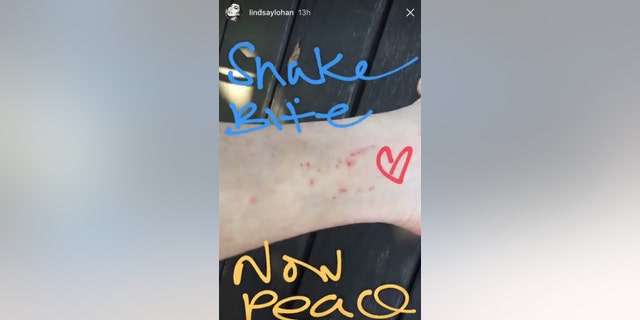 Realizing that the reveal of a snake bite could alarm her cadre of fans, she posted a follow up video explaining that she's fine and, apparently, not poisoned.
"The positive side of it is, I'm OK. Happy New Year and God bless. Ciao," she said. "Actually my shaman told me it was good luck and positive energy so God bless."
Entertainment Tonight previously reported that the star has set up a permanent residence in Dubai, where she is surprisingly popular. When asked why, Lohan cited the lack of media attention in the country as her main reason for staying.
"I love living in New York, but I do love the serenity and peace that I find living in the Middle East because there are no cameras in Dubai and I can actually focus on what I want to do in life," she explained. "I don't always have to be scrutinized every second. I can have a private life and have a public life, but when I choose to. And I think that's really important."