'Let's Make a Deal': Guy embarrassingly put in the friend zone, rejected on national TV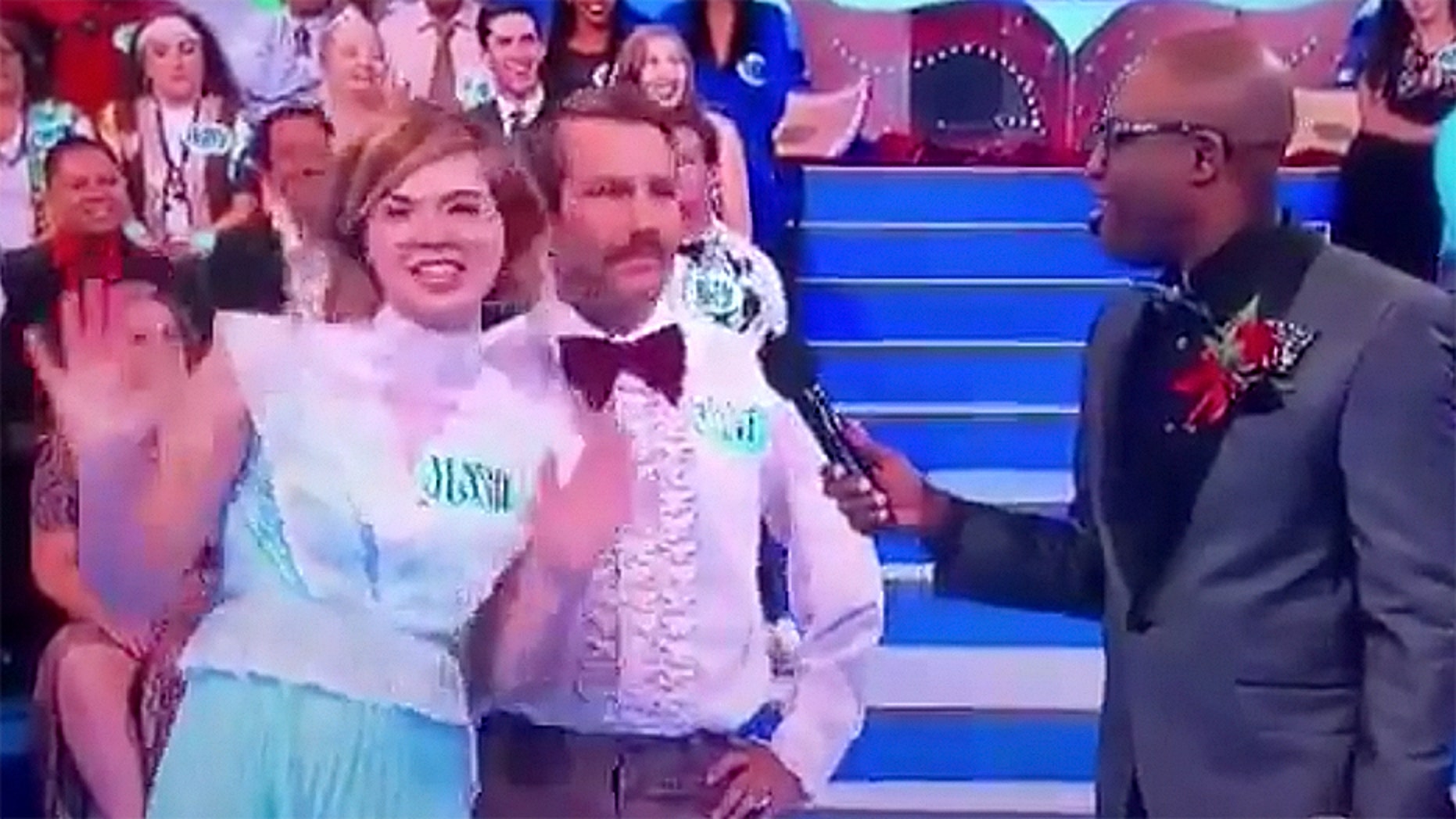 Being placed in the friend zone is always awkward. But being placed in the friend zone on national TV? Massively awkward.
On Friday's prom-themed episode of Wayne Brady's "Let's Make A Deal," a couple, or a not couple, graced the game show stage to chat with the host.
While on stage, an awkward moment occurred when Brady asked the couple how long they have been together.
The guy, garbed in a '70s inspired tuxedo said, "About six months," to which the girl, his supposed "prom date," harshly clarified, "We're just friends. We're just friends and he wants --- "
"Can we not talk about this in front of everybody?" the guy asked, quickly cutting off her statement.
The girl continued to laugh in the awkward silence from Brady and the audience, as the guy said, "It's complicated."
But the girl was quick to correct him once again and said, "I'm single, guys, I'm single," shutting down her game show prom date on national TV.
The poor guy seemed just as confused as the audience and said "What?" to her "I'm single" comment. Obviously embarrassed by her words, the girl then tried to comfort her "friend" and said again, "Aw no, we're really good friends."
Still, clearly, not the answer he wanted to hear.