Leonardo DiCaprio, Brad Pitt declined 'Brokeback Mountain' roles: report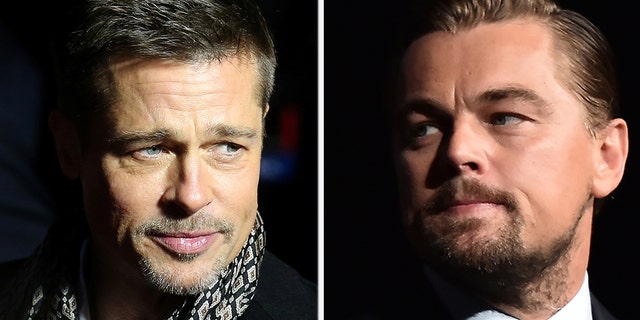 A slew of Hollywood stars — notably Brad Pitt and Leonardo DiCaprio — were once offered roles in the big screen version of "Brokeback Mountain."
That's according to director Gus Van Sant, who says he once asked the actors about the movie.
Though Van Sant didn't end up directing the movie, the 65-year-old filmmaker dished to IndieWire about his take on the project.
"Nobody wanted to do it," he recalled. "I was working on it, and I felt like we needed a really strong cast, like a famous cast."
CHRISTIE BRINKLEY RECALLS RAISING ALEXA RAY WITH BILLY JOEL
Van Sant added, "That wasn't working out. I asked the usual suspects: Leonardo DiCaprio, Brad Pitt, Matt Damon, Ryan Phillippe. They all said no."
Actors Heath Ledger and Jake Gyllenhaal played the lead roles of Ennis Del Mar and Jack Twist, respectively, in "Brokeback Mountain" when it hit theaters in 2005.
DAVID SPADE SAYS HE STILL TALKS TO EX HEATHER LOCKLEAR: SHE'S IN A 'TOUGH SITUATION'
As for directing duties? Those went to Taiwanese filmmaker Ang Lee, who won an Oscar for his work helming the movie.
Van Sant explained his take on the script Diana Ossana co-penned with Larry McMurtry.
"The original story, which was in The New Yorker, was so beautiful and simple, and Larry had turned it into something that resembled 'The Last Picture Show,'" Van Sant recalled. "Which was really good if you were thinking along certain lines."
The filmmaker added that he "kind of wanted to go back to the simplest view of the short story, which I couldn't do … I didn't really want to go and talk Larry and Diana out of what they had created, because it was great."