LeAnn Rimes enters treatment for stress, denies it is for drugs or an eating disorder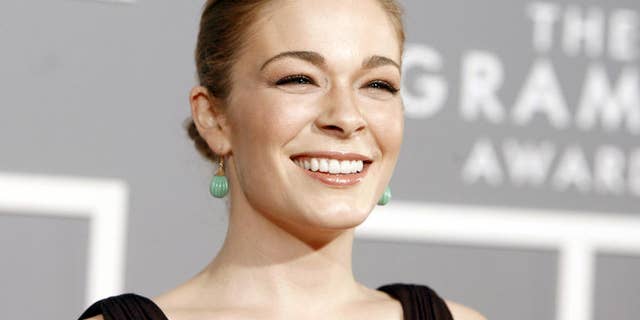 Country singer LeAnn Rimes has voluntarily entered treatment to cope with anxiety and stress, according to a report from People magazine.
"LeAnn has voluntarily entered a 30 day in-patient treatment facility to cope with anxiety and stress," her rep Marcel Pariseau tells PEOPLE in an exclusive statement. "While there will be speculation regarding her treatment, she is simply there to learn and develop coping mechanisms. While privacy isn't expected, it's certainly appreciated."
Rimes checked in Wednesday, the day after her 30th birthday. Her rep tells People that she is hoping to learn better coping mechanisms to deal with the life she'll be returning to.
"This is just a time for me to emotionally check out for a second and take care of myself and come back in 30 days as the best 30-year-old woman I can be," she says.
"All the things in my life will be there when I get out, but you know what? I'm hoping they're not going to affect me as much," she adds.
"I'll have the tools to know how to deal with them."
Rimes' husband Eddie Cibrian says he fully supports his wife's decision and called her "the most remarkable and courageous woman I know."
"I am so proud of her for having the strength to finally take some time for herself," he added. "I will be with her every step of the way."
Rimes' rep, who acknowledged that the star has been criticized for her thin frame in the past, is not entering treatment for an eating disorder, nor for substance abuse.
Her treatment facility has allowed Rimes to continue to tour on the weekends, so as not to "disappoint her fans." She is gearing up to release her next album, "Spitfire."