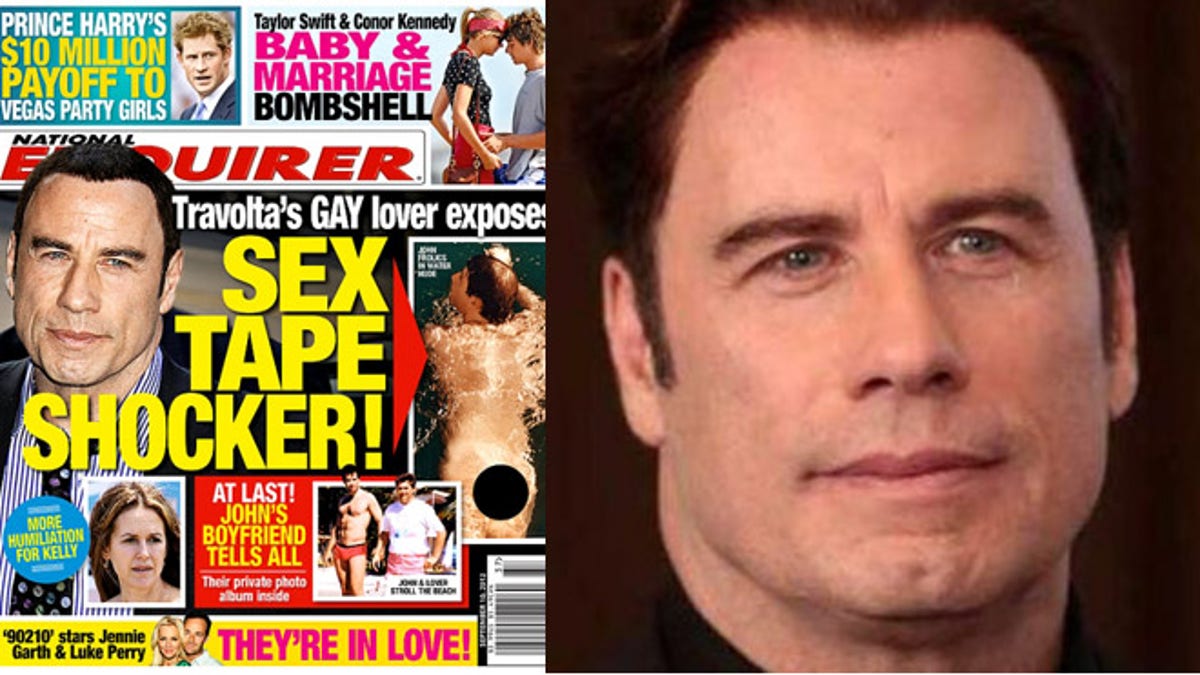 A pilot who claims to have been John Travolta's gay lover in the 1980s said the actor admitted he was still into men, even after marrying actress Kelly Preston.
Doug Gotterba, 62, told the National Enquirer that Travolta's 1991 marriage didn't end his lust for gay sex.
Gotterba says he last saw Travolta in 1992, when the actor made a startling revelation.
"They'd just gotten back from the Church of Scientology's Celebrity Center in Hollywood when I arrived and John asked me to go with him for a walk on the beach," Gotterba told the supermarket tabloid.
"We were making small talk when suddenly, I blurted out, 'So, John, tell me. Now that you're married, do you still prefer men – or women?' He looked me straight in the eye and said, 'Well, Doug, I still prefer men!' I said, 'okay.' And that's the last time we saw each other."
Gotterba said he first met Travolta in February 1981 when the "Saturday Night Fever" star was interviewing for a pilot's position.
"We flew into Monterey, Calif., and went up to the Highlands resort in Carmel," Gotterba said. "We had a wonderful dinner with a fantastic bottle of merlot, and I got the sense I was being courted.
"As we walked from the restaurant back to the room, John suddenly said, 'Hey, would you like a massage?' "
By this point, Gotterba said he knew where this high-flying hook-up would touch down.
A rep for the "Welcome Back Kotter" actor could not be immediately reached by The Post for comment this morning.
Two male massage therapists filed lawsuits against Travolta, 58, earlier this year, claiming he made unwanted sexual advances toward them.