Leah Remini takes a tumble on 'Dancing With The Stars'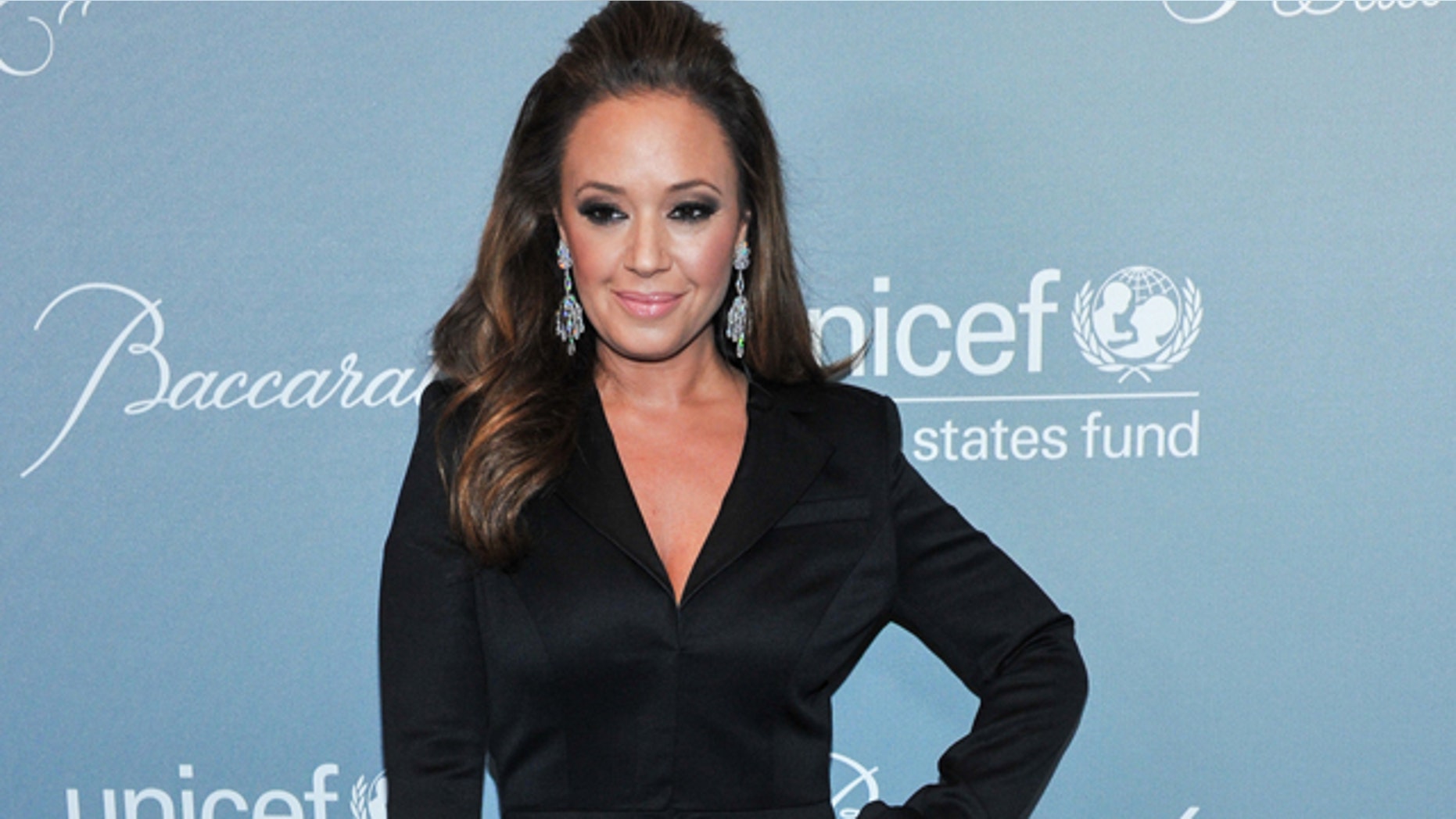 "Dancing with the Stars" has had its share of bizarre live on-camera moments.
And on Monday night's episode, guest hostess Leah Remini shocked viewers by getting scared and falling to the floor after pro dancer Sasha Farber, dressed as an evil clown, sneaked up behind her during the show's Halloween episode.
The "King of Queens" star and former Scientologist has been filling in for Erin Andrews while she covers the Major League Baseball playoffs. Remini was conducting an interview with Tamar Braxton and her partner Val Chmerkovskiy when Farber surprised her.
"Damn you!" Remini yelled at Farber, a "DWTS" troupe member (best known as Snooki's pro partner on season 17 in 2013--the same season Remini competed with Tony Dovolani).
Remini then said sorry to Braxton and Chmerkovskiy for the way her fright had interrupted their post-dance interview: "You know, I'm not good with people scaring me."
The moment was so weird that host Tom Bergeron insisted that producers play back the clip of Remini hitting the deck a second time for viewers.
"I didn't curse! I didn't curse!" Remini pointed out.
After the show, Farber, who was scaring all the competitors this week in rehearsal footage as part of a running gag, exclusively told FOX411, "I feel a little bit bad because I didn't realize I would scare her that bad. She literally fell on the ground and screamed so I think I did all right. I did apologize to her."
Farber said it was the producers' idea for him to scare the actress.
"It was nerve-wracking because you never know what can happen on live TV," he said. "She could have punched me. That would not have gone down so good."
But Farber said Remini had no hard feelings and after the show, "I apologized to her and we had a laugh."
As FOX411 readers know, Remini is no stranger to controversy. She is slamming Scientology and Tom Cruise in a new memoir after leaving the Church and will reveal more about it in an explosive "20/20" interview this Friday.
Meanwhile, Farber thinks Remini is doing great as "DWTS" substitute co-host with Bergeron, saying, "It's a lot of pressure, big shoes to fill, and I think she's doing an amazing job. I would love to have more of her."
He added, "Live TV is always a lot more pressure than any other show and that's what keeps it exciting and keeps all of us on our toes.
"Everyone is laughing and loving what happened. I love Halloween, that's the best part about it because I live my life having fun and Halloween was just another way of showing and expressing the way I have fun."
"DWTS" pro Witney Carson, who dances with Carlos PenaVega this season, told FOX411 Remini's fall "was hilarious. I'm surprised she didn't say any bad words. Wow, Leah!"
And longtime dancer Mark Ballas, who's partnering Alexa PenaVega, said, "I was shocked. She went down like a stack of bricks. But she's okay."