Lea Michele channels her inner Jennifer Lopez with sexy bed pose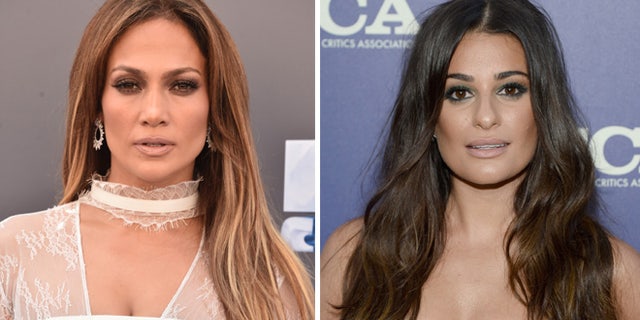 Lea Michele vs Jennifer Lopez: Who did it better?
The "Scream Queens" star channeled her inner J.Lo on Sunday morning when she shared a bedside photo of herself in a black bodysuit — an uncanny resemblance to Lopez's recent shot in the sheets.
"NYC//Sunday bed series," the actress captioned the sexy photo that easily showed her Finn tattoo that honors her late on-screen, off-screen love Cory Monteith.
The photo came just days after Lopez shared a similar photo of herself in the same pose and low-cut suit.
"#loveyourselffirst #feelingempowered #healthybodyhealthymind," the Boricua star shared on her post.
Earlier this year, Lopez opened up about how it took her a while to embrace her curves.
"I've learned that being healthy and feeling great aren't about having one specific body type; it's a completely individual thing," she told U.K. magazine DARE. "Feeling beautiful is an attitude, and we should all look for the beautiful things we love about ourselves, regardless of how our bodies compare to someone else."