Latinas Alexia Echeverria, Cristy Rice and Adriana de Moura Star in Bravo TV's "Real Housewives of Miami"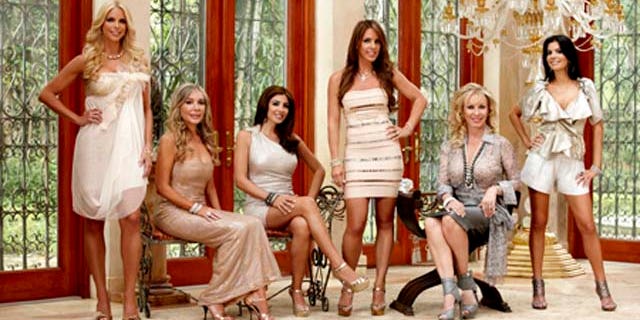 They are Miami's superwomen.
Bravo TV revealed the 2011 cast for "The Real Housewives of Miami" on Thursday and the Latinas on the cast are already creating a buzz.
"Cuban Barbie" Alexia Echevarria is the executive editor of Spanish-language entertainment publication Venue Magazine, which features top celebrities such as Juanes and Ricky Martin. The magazine also highlights the newest fashion and awaited Latin films.
Besides being a career-driven woman, the Cuban bombshell is the mother of two boys from her former marriage and admits being more like a lenient older sibling to them than a strict parent.
Then there is the sizzling Cristy Rice and former wife of NBA superstar Glen Rice. The owner of "Bri Bri" boutique and South Florida native has been rumored to be the home wrecker of singer Luis Fonsi's marriage with cancer survivor and actress Adamari López.
Fiery and flirty is the crew's Brazilian, Adriana de Moura, who is a contemporary art curator to "The Gallery on Fisher Island." Showcasing both in-house and international artists, the exhibits cover multiple media such as sculptures, drawings, paintings, performances and photography.
"The Real Housewives of Miami" premieres Tuesday, Feb. 22 at 10pm (EST) on Bravo.
You can reach Alexandra Gratereaux at: Alexandra.Gratereaux@foxnewslatino.com
Follow us on twitter.com/foxnewslatino
Like us at facebook.com/foxnewslatino