Latin stars team up for concert along U.S.-Mexico border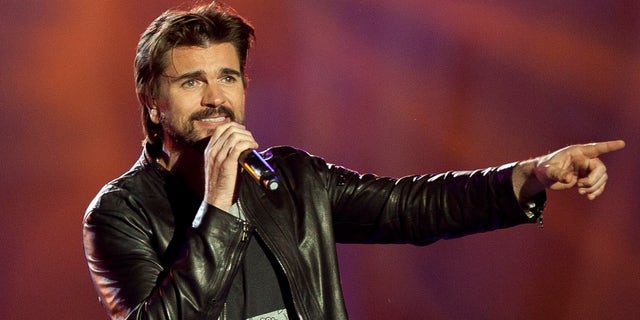 Leading artists in the Latin music community will take the stage for a bilingual, live-music event at the at the U.S.-Mexico border for the "RiseUp AS ONE" concert hosted by Univision and the Fusion Media Group.
The concert will take place on Oct. 15 at Cross Border Xpress in San Diego, organizers said.
"The U.S. - Mexico border provides the perfect stage for this amazing event and is a way to highlight diversity and inclusion, despite borders," said Camila Jimenez Villa, from Fusion Media Group, in a statement.
The concert boasts the performances of Miguel Bose, Lila Downs, Jorge Drexler, Fonseca, Jesse & Joy, Juanes, Natalia Lafourcade, Los Tigres del Norte, Luis Coronel, Residente, Lupillo Rivera, Alejando Sanz, Julieta Venegas and Carlos Vives.
The lineup also includes a performance from U.S. soul singer Andra Day, who is a protégée of Stevie Wonder.
Jimenez Villa said that through music, the concert will celebrate "the connectedness of our world and the positivity that occurs when we show empathy, respect and openness to one another."
The concert will also feature appearances by Mexican directors Gael Garcia Bernal and Jonas Cuaron and actors Mia Maestro and Wilmer Valderrama.
Others making appearances are Kenneth Cole, Junot Díaz, Emilio y Gloria Estefan, América Ferrera, Salma Hayek, Samuel L. Jackson, Quincy Jones, Lin-Manuel Miranda, Mía Maestro, Eduardo Padrón, Shonda Rhimes, Robert Rodríguez and Forest Whitaker.
The concert will be broadcast live on Univision and Fusion from 7-10 p.m. EST.
Like us on Facebook
Follow us on Twitter & Instagram